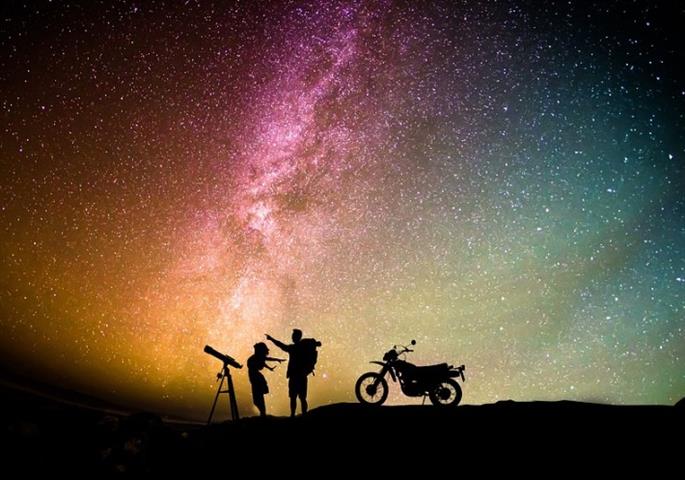 Cancer should take care of itself today, Capricorn may be overwhelmed by emotions. Daily horoscope.
Aries – daily horoscope
Today, you may have a special ability to bring joy to your surroundings and even to ease the soul of those who turn to you with their problems with just a few kind words. Others will probably sense this as well, as you can count on even more people wanting to cry their sorrows on your shoulder. Help them while you still have room!
Taurus – daily horoscope
Even if you feel from time to time that you would like to tell someone what's on your mind, think carefully about whether to do it. There are details that are better covered in benign obscurity, even if they don't actually contain anything earth-shattering. You just don't always have to give yourself completely to others.
Gemini – daily horoscope
It's time to empty your head of all negative thoughts and fill the space with something fresh, new and interesting. Think of it as spring cleaning. You get rid of unnecessary clutter and make room for everything else. And if you have that, it's time to fill the spaces freed up in your warehouse with new experiences!
Cancer – daily horoscope
Sometimes you make the mistake of giving too much to the opinions of your environment and this prevents you from doing things that you really want. What if you just took care of yourself and were more open to the transformation that is happening around you right now? You have one life, live it the way you want!
Leo – daily horoscope
You tend to put the opinions and interests of others before your own, just so that the relationship between the two of you is not damaged. But today, be a little more consistent when you want to achieve something. If you accustom everyone around you to the fact that you don't have strong opinions, you'll never get ahead of anything.
Virgo – daily horoscope
In order to be successful in the future, it is important to know and use your roots, because you can really feed from them. You may be at the door of an important opportunity today, but you can only take advantage of it if you use everything you have learned in the past. Success also requires the mistakes you have made. This was your path, accept it, be proud of it.
Libra – daily horoscope
Today, something or someone has a much greater impact on you than you would like, and this may be visible on the outside, which may cause you embarrassment. Don't worry about it, at least you have real feelings, while others can't really say that about themselves.
Scorpio – daily horoscope
You usually react calmly even to the most unexpected events, but today it is possible that even you lose your head in an unexpected situation. If this is the case, make sure you don't judge hastily and even let those around you know it out loud. It is not certain that you can see all the details clearly at first.
Sagittarius – daily horoscope
Today, no matter how hard it is for you to do it, you might have to apologize to someone for an earlier thoughtless act or sentence. Don't feel this is humiliating, as you are only showing that you regret what you did or said. The other party needs this to be able to get the case back on the agenda, and reconciliation will be good for you too.
Capricorn – daily horoscope
Today, you may even be surprised when you have strong feelings about someone. The passion that is growing in you now is probably not unrequited, so now you just have to consider what to do next. Is it time for you to get involved in a calamari?
Aquarius – daily horoscope
Let the glass in front of you be half full today! Try to take in what is positive from the world around you and ignore everything that would negatively affect your mood. Realize that everything has a good side and that we can expect not only difficulties but also opportunities from a change. Treat what happens to you today like this!
Pisces – daily horoscope
Today, you may have strong compassion for others, which is a good thing for your immediate environment, but it can also be somewhat dangerous, because there may be people who will try to take advantage of all this. Listen to everyone who approaches you today, but be careful and don't make decisions you might regret later.