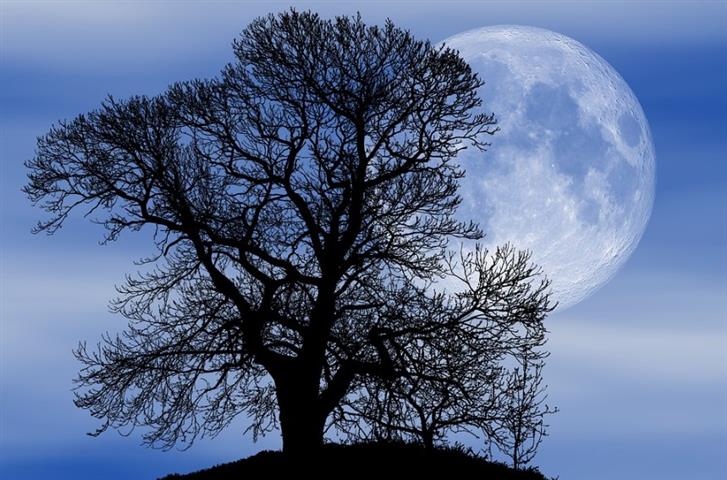 Leo can get carried away with events today, while Aquarius can have a romantic adventure. Daily horoscope.
Aries – daily horoscope
Today you may come into contact with someone whose way of thinking and worldview is radically different from yours. The question is how you deal with this situation, as you may hear approaches from the world that you do not expect. Be open and even if you don't agree with the person, at least accept that we humans can be very different.
Taurus – daily horoscope
You may receive a little extra money today, which may not be so much that it will change your life, but perhaps it is enough to surprise yourself with something nice. It could be, for example, a good book that expands your knowledge. After all, there is something that has caught your interest recently, isn't there?
Gemini – daily horoscope
In the past period, you may have received a kind gesture somewhere, so now you feel it's time to return the attention. Maybe you are too preoccupied with this question. There will probably be an opportunity later to sort things out, but it's pointless to worry about it. The Universe will soon create the right opportunity anyway.
Cancer – daily horoscope
It happens quite often with you that something completely different comes to mind about an event, a conversation, or an experience than the others. Keep these ideas in high esteem and don't forget to record them, because these are the ones that can form a valuable basis for making a big move in your destiny, if life brings you one day.
Leo – daily horoscope
Today, your day could easily turn out to be a bit complicated, as a series of unplanned things could happen to you. You may meet acquaintances with whom you have to talk, there may be some delay and maybe even a malfunction around you. In this case, it is best to let yourself drift with the events, and what you can do is to reschedule for a later date.
Virgo – daily horoscope
Today something may happen near you that is special or so interesting that it would be a sin not to record it in some way. So always have something on hand with which you can take a quick photo and capture the things around you. How nice to show everyone later, right? Walk with your eyes open!
Libra – daily horoscope
Your whole day today will revolve around love. Maybe you're preparing for an event, a holiday, or you're just in the mood to embrace the whole world. Of course, almost everyone around you will feel this and most of them will reciprocate your feelings. One person can be an exception, but he can't spoil your day.
Scorpio – daily horoscope
Recently, things are starting to come together very well around you. Your life takes place near an exceptional person, with whom you can spend great quality time together, and even financial obstacles in your life begin to be removed. If you are not optimistic now, then when? Today, a romantic program can only add to this with a shovel.
Sagittarius – daily horoscope
Today, your relationship with someone may be strengthened as a result of an event or a well-successful program. This may even mean a new level of attachment, which, however, may also mean additional commitment and responsibility for you later on. Take things seriously and only go further on this path if you have thought it through. From then on, it is no longer a game.
Capricorn – daily horoscope
You have had the idea of doing something new, perhaps creative, for a while now, but somehow you always lacked the moment of realization in which you take that certain first step. Maybe today will be the day you realize that there is nothing to look forward to. Remember, you too have one life and it doesn't last forever. Live the way you really want!
Aquarius – daily horoscope
Do you want to travel and relax? Today, an information that you receive from an unexpected place may seem really attractive to you and it might be worth seriously considering the possibility of living with it. A real romantic adventure can await you and if you look within yourself, you know that this is exactly what you need right now. A special place where you can spend time with a special person.
Pisces – daily horoscope
Maybe you've already decided something, but you're still hesitant to take the first step. Are you waiting for a sign or a last offer or news that will confirm that you are going in the right direction? You can get what you want today. The only question is whether it will be what you expect or something else that will put everything in a whole new light.