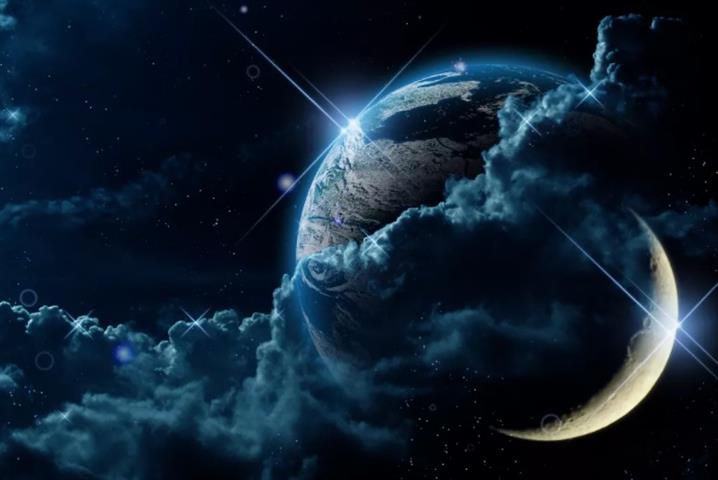 Aries – daily horoscope
The more action you take today, the bigger the hole you're apt to dig for yourself. You could be engaged in one of those situations in which you say one thing and then are forced to stretch the truth or outright lie in order to defend your point. You're then put in a very vulnerable position. Try your best to avoid this trap.
Taurus – daily horoscope
Your thinking is right in line with the group dynamic today, and you'll find working with a team to be extremely rewarding. The more you express your thoughts to the group, the more physical support you'll receive for your work. You'll find that your actions are diplomatic and you're able to see both sides of issues. Your decisions are fair and honest.
Gemini – daily horoscope
No matter how many maps you look at and how many times you stop and ask for directions, you'll still be unsure which road to take. All routes have appeal, and you don't want to miss any sights along the way to your destination. Remember that this isn't the last time that you'll be traveling. You can always try a different route next time.
Cancer – daily horoscope
Your well-considered actions will be effective today. There's strength in your mental power. You shouldn't hesitate to direct others toward avenues that would be good for them. You have the vision to see things that other people might not notice. People may not be able to see something in front of them even if they're about to crash into it!
Leo – daily horoscope
Indulge in a day of laughter. Things get much more serious tomorrow, so use today to have some fun before it comes time to get down to business. If you don't join in with the happy-go-lucky attitude, you may get seriously depressed when you feel yourself slipping out of sync with everyone around you who's jolly and bright.
Virgo – daily horoscope
Share your thoughts with those who can help execute them today. If you have something that needs to be moved, don't try to do it by yourself. Ask around for someone with the vehicle or tools you need to get it to where it needs to go. You have the resources available to you. All you need to do is ask in order to set the gears in motion.
Libra – daily horoscope
Try not to get too caught up in trying to penetrate to the core of everything today. Enjoy the simple pleasures that are free. Be entertained by a bug walking on your windowsill. See trees as art. See the shapes and colors around you. Don't view things as annoyances. Most of the time the things you shun are those that can teach you the most.
Scorpio – daily horoscope
There's a fast-paced energy in the air that suggests a dramatic change of some sort in your life. Things may not go so well for you if you fail to notice the opportunities open to you. You may not need to work so hard simply because so many things are going your way. Consider ways in which you can prepare for the future. The good times won't last forever.
Sagittarius – daily horoscope
Your mind may be playing tricks on you, so it isn't necessarily in your best interests to trust your perceptions completely. Consider other methods of solving problems that confront you. If you have fun with a situation, the solution will find its way into your hands easily. You shouldn't have to work especially hard to make things happen for you today.
Capricorn – daily horoscope
Today may be one of your last chances to say what you want about a certain situation. Take advantage of the opportunity to get your words out. Your thoughts may be quite progressive, so use this forward-thinking attitude to break new ground in your project. You'll be rewarded accordingly for your efforts.
Aquarius – daily horoscope
You're apt to be drawn to lively and exciting things today. Dramatic and dynamic activities are the ones that you'll be most comfortable with. If you're in a boring situation, think about ways you can spice it up. Throw a wrench in the conversation to see how people react.
Pisces – daily horoscope
You may have to take major action today in order to defend your position. Your current mindset has brought you to a certain point and now you're faced with having to defend that point. It may feel like the school bully is demanding your lunch money. Don't give in without a fight. The bully is just as frightened of you as you are of him.