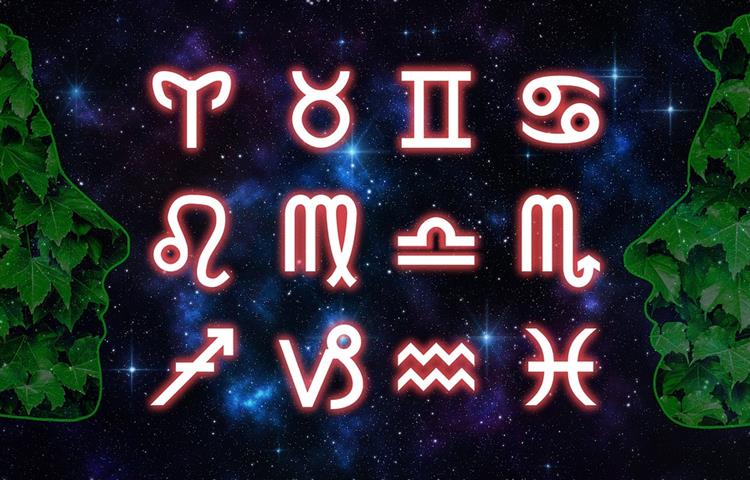 Leo wants more freedom, Aquarius can keep a greater distance from someone. Daily horoscope.
Aries – daily horoscope
You may find yourself in a situation in which you should make the first move in relation to someone, since you would now expect the same from the other person in vain. If the relationship is important to you, don't care what anyone thinks, be clear and don't worry about the consequences. If everything is fine between you, it can't go wrong, and if it's not, it's better to find out. >>> Here is the fresh horoscope for next week
Taurus – daily horoscope
When you're in a personal relationship with someone, you can't look at desired qualities or shared experiences as a shopping list to tick off what you have. People work much more complicated than that, and if you want a real, honest relationship, you have to accept that one or two items from the list will probably always be missing. This may become clear during a conversation today.
Gemini – daily horoscope
Today, try to resist your instincts and control your temper if things don't happen exactly as you imagined with someone today. Stop for a moment, be a little patient and let things unfold. You just have to wait a little and it turns out that this problem has more layers than it seems at first.
Cancer – daily horoscope
When it comes to love and romance in a company, you might be listening more quietly these days because you don't want to make a big deal out of your private life. Today, however, a situation may arise where you also have to speak up. Don't be surprised if the result is surprised silence. It will be effective!
Leo – daily horoscope
If in a relationship you sometimes think about what you are missing out on, what you would rather do while you are with the other person, then something is not quite right. And you have to clarify all this with yourself first of all. Maybe there is only a problem with the proportions and you need more freedom to breathe a little. This way you will have the opportunity to think about what is important and what is not.
Virgo – daily horoscope
If you were to open a new phase in your life, it might not only mean that you have to change everything and everyone around you. Maybe you just need to approach things a little differently. Be more open, experiment and, most importantly, try to have shared experiences. If everything works there, it will also have a big impact on everyday life.
Libra – daily horoscope
It's not necessarily a bad thing to be a passenger in a relationship and let the other party take the wheel, but today maybe you could move into the front seat and take control. It may turn out that the other person wouldn't mind all that much. Try it, it will be exciting!
Scorpio – daily horoscope
Today, a news or rumor may cause you uncertainty about an important person, but you should not change your feelings solely because of this. Always look at the source of the news and think about whether it is possible that someone out of malice or envy drove a wedge between you. Believe the facts, not the words!
Sagittarius – daily horoscope
Today, the events around you will be running on several threads, and for this reason, you need to use your superpower of being able to run several things in parallel without losing your attention. However, even you will be burdened by this, so prepare for the fact that you may not be able to stand perfectly still during a private program in the evening. If you're tired, give the steering wheel to someone else! It will be exciting!
Capricorn – daily horoscope
Today, a minor friction with your partner or a person close to you can prevent you from jumping into a situation with even feet. This may make you angry, but it may soon turn out that this very situation saved you from making a mistake. Appreciate the one who is so far-sighted and bless your luck that you have him!
Aquarius – daily horoscope
If someone is nice to you and you enjoy spending time with them, you tend to get too involved in the relationship, which is not always good. Today, for example, whatever you think to yourself, be a little more distant than what would come out of you instinctively. Who knows, the pace you dictate might be too strong for the other party.
Pisces – daily horoscope
Today, perhaps a turn may occur in your personal relationship and, as a result, communication may suddenly break. It might take a few days to think about and feel how important the other party is to you, so this small negative experience may even help you appreciate what's between you even more.