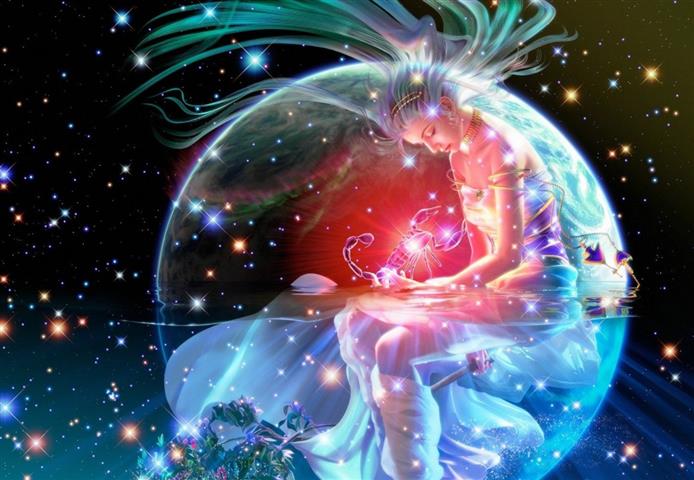 Aries can feel something today, Libra can voice its opinion. Daily horoscope.
Aries – daily horoscope
Even in simple situations, you usually see what you could turn to your own benefit. Today you can see the effects of self-discipline and ability to concentrate in someone and feel something that you must do for your success. Don't hesitate too much, adjust the instruments on yourself right away!
Taurus – daily horoscope
Today, in a relationship that can be personal or even business, you can reach the next level of trust and finally start in a new direction, where you always wanted to go. The only question is how fast you do it. Maybe caution would be a smarter tactic now than rushing into the house from the doorman.
Gemini – daily horoscope
Today, you are looking forward to a slightly calmer day, which allows you to pay attention a little inward, to your own soul. Evaluate the events of the past few days, conduct a thorough introspection and determine for yourself what you want to achieve. You will notice something that you have overlooked until now, even though it is important.
Cancer – daily horoscope
Today, neither your work nor your personal life is expected to be particularly exciting, so you could easily deal with the thing that certainly piqued your interest not by chance. Immerse yourself in it, but also expect that what you find will not necessarily be the same as what you expect.
Leo – daily horoscope
Today you may receive news or something may happen to you that can stabilize your financial situation and allow you to live your life a little more calmly in the future. Now you can be really satisfied, but you can't trust yourself. You must be able to maintain this state, which requires attention and a responsible attitude. It is lucky that these qualities have always been in you with sufficient weight.
Virgo – daily horoscope
Today, great news will bring you favorable prospects, but you may have new questions to answer in connection with all of this. Sit back a little today, celebrate, relax, but keep your gun powder dry! Soon you will face some struggle on your way to a better life, you have to pull yourself together.
Libra – daily horoscope
You sometimes tend to run away from a conflict rather than confront it, but this is not the right tactic right now. Don't be afraid to voice your opinion today and stand up for your truth. If you want respect, you have to fight for it. This may surprise some people, but as we know, surprise has great power.
Scorpio – daily horoscope
Recently, you may feel that your opportunities are getting bigger and the world around you has opened up, but maybe you don't really know how to make the most of them. The key to everything is learning and orientation. If you are not aware of your possibilities, you cannot really live with them. Be curious and the world will show you its true face!
Sagittarius – daily horoscope
If you really want to know someone, you need to know their true motivations. Today, a veil is lifted and you will have the opportunity to see into someone's soul, but don't be surprised by what you see there. Sometimes the exterior shows something completely different than the interior.
Capricorn – daily horoscope
You slowly realize and accept that everything in life cannot be perfect. There are situations when we have to be satisfied with mediocre results and there are people from whom we cannot set too high expectations. If you accept and understand this, you have already gained the next degree in the university of wisdom.
Aquarius – daily horoscope
It's part of your character that you sometimes get carried away by putting your own interest or someone else's before a decision, and you probably can't change that much. You're just like that, you have a big heart. However, today, despite all this, you have to keep your own interest in mind and let one thing go. There are situations when this is the only correct decision.
Pisces – daily horoscope
Today you can look for answers to a life situation or a problem that has been bothering you for a long time. Perhaps you can find the solution in your roots and in your closest family. You may not even imagine today what interesting things can come up if you start researching the past. Something that might explain some of the oddities.