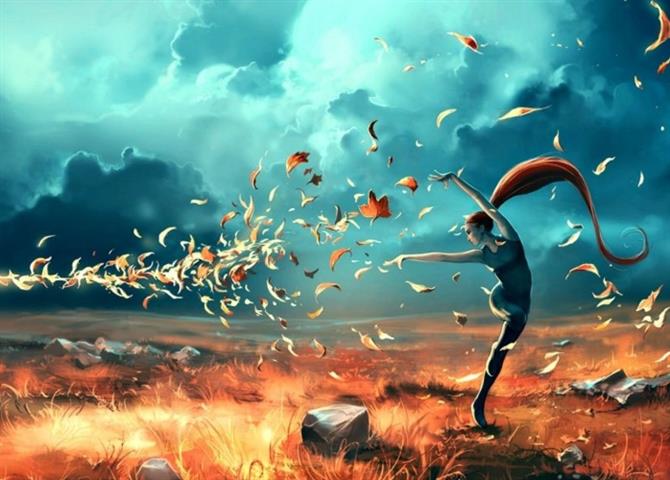 Today, Cancer has to do something it doesn't want to, and Capricorn may show an artistic inclination. Daily horoscope.
Aries – daily horoscope
Today, extreme emotions can dominate your soul and this can easily send you emotionally high or push you down. No matter how it turns out, try to make your partner feel as little as possible, especially if you want a balanced relationship with him, so that after a few days like this he eventually starts to move away from you.
Taurus – daily horoscope
Today may be the day you come face to face with the fact that you've been letting go of the reins a bit lately, especially when it comes to finances. Maybe you've taken on too much, or maybe things have slipped for reasons beyond your control, anyway, today you should hit that certain "redesign" button and regroup some things if you don't want confusion around you .
Gemini – daily horoscope
It's no wonder if you're a little disappointed today, because someone in your environment didn't do exactly what they promised you before, so you have to stand up for them in the end. Investigate whether it is not possible that you are partly to blame. It could easily be that you were not clear and unambiguous enough.
Cancer – daily horoscope
If we really don't want to do something, if we don't want to deal with something, we can easily find a reason to dance out of it. Today, you would be wrong if you thought like that, because now even the things I don't like will have a significance, much greater than you can foresee.
Leo – daily horoscope
You usually believe in teamwork, community and dialogue, but today you have to do something important alone and your environment may not be able to help you in this. Ringing phones, unexpected visits and messages that seem interesting all work against you being alone with your thoughts. There is a solution though. Earplugs, switched off phone and a little self control.
Virgo – daily horoscope
Today, the realization of an idea you have been preparing for for some time may fail or be delayed. There may be technical reasons for this, but it is also possible that the financial resources are not sufficient in the end. You don't have to give up anything, the only thing you need is some time.
Libra – daily horoscope
You sometimes tend to take on the role of the lone warrior as opposed to teamwork, but remember that all major achievements in life are the result of some common force. You should also see the benefits of this. In such cases, you share the success with others, but the responsibility also spreads. Remember this today when you make a decision.
Scorpio – daily horoscope
There are changes in life that cannot and perhaps should not be resisted. It is much smarter to turn these things to our advantage, to find out what can be used to our advantage. Enjoy a change today and find your place in it! Now you get a strong answer to a question, use it in your decision.
Sagittarius – daily horoscope
Sometimes what we learn and what the rules describe are not adequate to solve a problem. Because life sometimes overrides things and in such cases we have to improvise, and even often we have to rely on our intuition. Like today, when you may find yourself in a situation for which no one probably has a ready answer.
Capricorn – daily horoscope
It is not necessarily necessary to have a special fiery mind in order for someone to be able to express himself and fulfill himself, be it writing or even some branch of fine art. If you feel like showing yourself to the world today, technology offers plenty of channels to do so. Pick one and go for it. It soon becomes clear that you are capable of more in this area than you think!
Aquarius – daily horoscope
If there is an area of your life in which you do not feel comfortable, you can do something today to finally loosen the ties that are binding you. First of all, however, you have to define what you want, and then you have to decide how you want to achieve it. Don't be afraid of the reactions, don't let it stop you in anything.
Pisces – daily horoscope
If we judge someone, we should not do it based on their title, education, or money, but rather focus on their human qualities. This is exactly what you should do today, because even if heaven gave someone an office, a desk and a chair under their bottom, if that person is not worth much as a human being anyway. Treat that person as well.