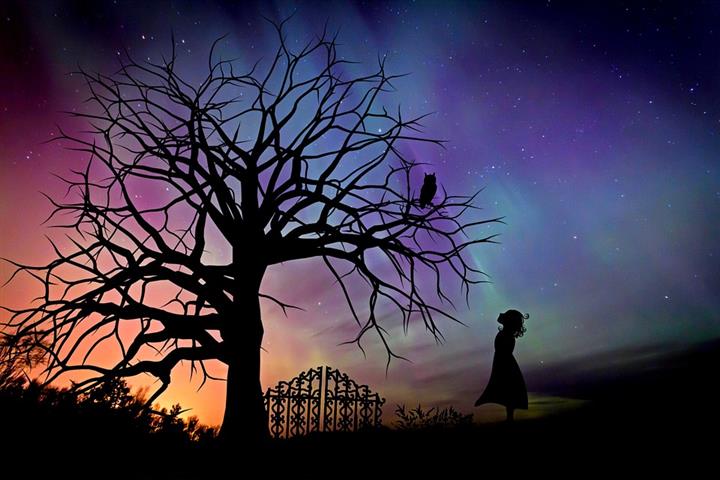 Aries – daily horoscope
It isn't always easy to win the admiration you expect from your partner, Aries. But in this area today seems to be better than most. You're likely to be brimming with ideas for ways to enhance your most appealing qualities. But don't overdo it. Your efforts at physical or intellectual seduction are most effective when they're subtle.
Taurus – daily horoscope
No one dislikes red tape and bureaucracy more than you. But take advantage of the atmosphere today. If you have any applications to submit or formalities to complete, you'll find the process much easier than usual. Communication channels that are normally closed will open, and the administrative mechanisms will be well oiled instead of grinding. Get all administrative tasks done so you won't have to think about them again!
Gemini – daily horoscope
Some people tend to make mountains out of molehills. Currently, you're likely to feel as though you're surrounded by people who exaggerate problems. You, on the other hand, have a loftier perspective. You're a visionary who can foresee future social trends. This gift would serve you well as a political speechwriter, should you want to take on that sort of job.
Cancer – daily horoscope
You're visionary and progressive today, Cancer, despite what people may say about your tendency to be conservative. You could easily come up with an effective way to help people. For some reason, practical problems are easy for you to solve. Don't pay any attention to the idle and ineffective chatter of intellectuals.
Leo – daily horoscope
Today you should abandon any intellectual pursuits and concentrate on practical problems related to organization and goal setting. You're likely to find perfect solutions within an hour of starting. The heavens are helping you, Leo. Give them some credit for your ingenuity, and waste no time in implementing your plans!
Virgo – daily horoscope
You're a great creator of systems, Virgo. You can tinker with every sort of construction, from theories and computer programs to scientific experiments and strategic evaluations. Today the planets are guiding you. You're a perfect computer, capable of synthesizing random events into pure reason. You're sure to attract attention if you share your thoughts with others.
Libra – daily horoscope
Who would have guessed that you have an ability to understand subjects as irrational as human passions? You're getting down and dirty with the sticky, trivial realities of day-to-day life that never interested you before. Your new nonstick coating would make you an excellent personnel director, hiring and firing at the drop of a hat. Has that thought ever occurred to you?
Scorpio – daily horoscope
Until now, you didn't know you were capable of managing people with problems. But the so-called poetic universe you inhabit is actually much more realistic than it seems at first glance. People who believe that human reality is 100 percent logical will feel ridiculous when they see the elegant, humane solutions you invent.
Sagittarius – daily horoscope
At last, a day of relief from the tension! The flow of communication facilitates personal and professional projects. Now is the time to listen to your partner or other family members about the material aspects of the future. For example, are you setting aside enough money for your children's education? Are you taking proper care of your home? Are your investments allocated correctly? These are all issues worth considering today.
Capricorn – daily horoscope
You're well aware that your happiness in love doesn't depend on emotional promises alone. In order to attract your attention, anyone new in your life has to make some material offering as well. That's exactly what could happen today. You might receive a gift from someone who has been buzzing around you for some time. Smile, Capricorn. People are finally beginning to catch on.
Aquarius – daily horoscope
The mood is one of bustle and change, Aquarius. It's a good day to clear out your wardrobe or other belongings. Out with the old, in with the new! You may consign the old stuff to the basement or give it to charity. The main thing is to make room for your new tastes and new relationships. A new person is being born in you. Clear the path for this being to come through!
Pisces – daily horoscope
Today is a good day to organize professional or personal meetings. They will be productive. It's an auspicious time for efficient, serious communication, realistic plans, and group harmony. All the ingredients for success and true advancement are available. Don't be surprised if you're the one in charge. You're especially good at creating a warm, welcoming atmosphere.