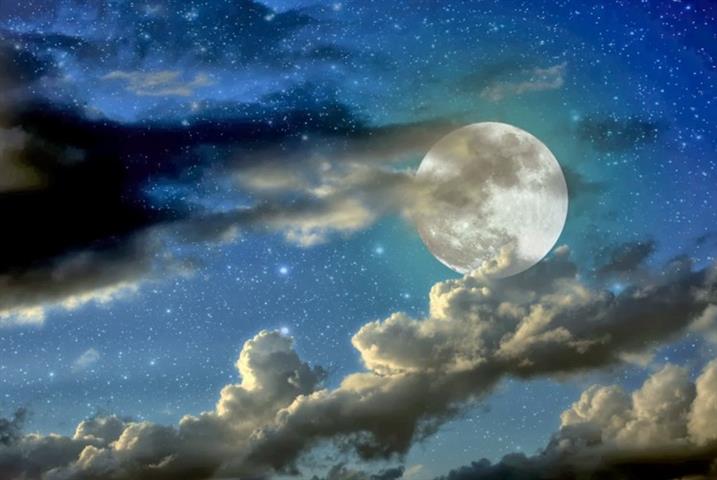 Aries – daily horoscope
Have you recently lost some faith in the future, Aries? Isn't it time to do something about it, especially where your personal life is concerned? You could find the answers to these questions if you'd take a second look at the quality of your close relationships. Who knows? Love might give you back your enthusiasm for life.
Taurus – daily horoscope
If you have a tendency to do a little too much dreaming, reality could catch up with you now. The time has come to react immediately, Taurus. Certain financial or professional goals may see some delays. You need to figure out how to get things going again in a more concrete and secure direction. Don't let anything get past you today.
Gemini – daily horoscope
Everyone has impulsively bought something without really thinking about it first. As far as you're concerned, Gemini, it happens a little more often than it should. Have you looked at your closet full of the clothes you never wear? Why do you keep them? Is it reassuring? Don't get caught up in fashion crazes. Try to be more careful with your money.
Cancer – daily horoscope
You're in tune with the atmosphere around you today because of your tolerance, humanity, and the respect you have for everyone, no matter what their position in society or intellectual capacity. Generosity is coming alive inside you, Cancer. The one thing you want to do is understand the people close to you. Support them and show them that they can count on you.
Leo – daily horoscope
If you tend to be a little anxious about solitude, Leo, it doesn't necessarily mean you're dependent on the people close to you. That isn't the only contradictory thing about your behavior. You tend to want to bring people together while keeping your distance. From now on, you should try to be a little clearer in your relationships.
Virgo – daily horoscope
Sometimes it's hard for you to believe something unless you see it firsthand, Virgo. However, the period you're in now may be pushing you to try and understand some of the mysteries on faith. Though you probably aren't one to do this very often, you may be feeling some kind of mystical impulse that makes you think about the nature of your beliefs.
Libra – daily horoscope
Love is in the air, Libra! You may encounter some wonderfully passionate situations today. You're ready to live these marvelously rich and emotional experiences to the fullest. Put your doubts and insecurities away for the time being. Lose yourself in pleasure and the unknown. Have a great time!
Scorpio – daily horoscope
Today's powerful astral phenomena will encourage you to develop your skill as a visionary, Scorpio, no matter what you do with your day. You're one of those rare people who can sense before anyone else the changes that will happen in the world. Let these feelings encourage you. Use them to believe in tomorrow.
Sagittarius – daily horoscope
It's time to get down to work, Sagittarius. At the moment, you can't depend solely on your natural creativity, spontaneity, imagination, and originality to get by. You need to demonstrate a certain amount of pragmatism and self-discipline to reach your goals. This will certainly seem more difficult than it really is. It's time to have faith in attributes other than your intuition.
Capricorn – daily horoscope
What do you want? It isn't always easy to live with others, Capricorn. You may ask too much of the people close to you and not be able to stand it when they don't live up to your high expectations. Your idealism makes it hard for you to compromise. This attitude can cause conflict and make you hard to live with. Change it.
Aquarius – daily horoscope
It's possible you took a chance on someone who has disappointed you, Aquarius. You were especially tolerant and patient, but now it's time to finally settle things and put your cards on the table. Don't be afraid to do what you have to do in order to protect yourself and the people you love.
Pisces – daily horoscope
Have been letting yourself go lately, Pisces? Now it's time to take better care of your body. This new initiative will make you feel happier and more ready to tackle life again. You may hesitate over whether or not you should try some of the alternative medicines that you hear about. This is only a small dilemma. Be glad you've finally decided to live a healthier lifestyle.