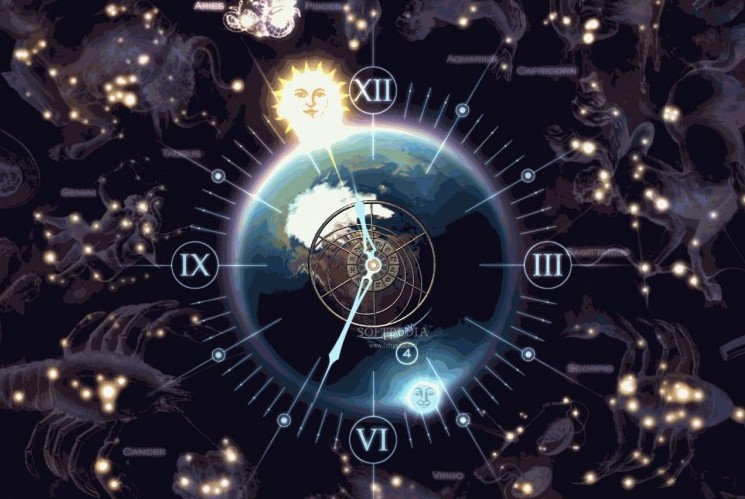 An old friend may appear in the Leo's life, the Aquarius may do something special today. Daily horoscope.
Aries – daily horoscope
Realize that a big transformation is happening around you right now, and neither you nor your environment will be able to escape its effects. If you accept and determine what position you take, what changes you make in your own life, then the things that follow now can have a positive effect on you. Every change is also an opportunity. Handle things like this!
Taurus – daily horoscope
Maybe today will not be the day when you see your own future positively, as small or large problems may happen to you in a row, which will hold you back. Endurance! All you have to do is put a little more effort and a little more time into your things. The result will come at once. It will be like when the plane comes out of a cloud and the landscape clears.
Gemini – daily horoscope
In the next few days, you will have to deal with something that requires a lot of attention and serious concentration. Perhaps you need to study a new problem more seriously, or your interest may turn to a new area. In addition, your mind is especially sharp now, use it and if necessary, even train yourself!
Cancer – daily horoscope
For you, all thoughts related to human nature and behavior have always been exciting, so today a film, an event, or a book on this topic may especially attract your attention. Satisfy your curiosity and learn more! It may even be that there is something else waiting for you in this area that you don't even expect.
Leo – daily horoscope
Our environment is constantly changing. Some people get close to us for a while, then they move away a little and others take their place. Hearing news today may make you miss an old friend you haven't heard from in a while. There is nothing stopping you from contacting him. You can do it today!
Virgo – daily horoscope
If things start to go wrong around you and you already feel that you are drowning in a sea of problems, then it is time to look around and find a safe place where you can relax a little. Retreat to a place where you can find peace, at least for a short time. Regenerate yourself, because this will not end well!
Libra – daily horoscope
If you want to learn as much as possible about a topic, today is the best day to deal with the issue in more depth. Research on the Internet, collect source material, ask people who are initiated and start educating yourself on the topic. It will be amazing to feel how the little pieces of knowledge suddenly come together in your head.
Scorpio – daily horoscope
If you find the right balance between work and private life, you can achieve success in almost all areas of your life. You are very good at this, but if you want it to stay that way, focus more on the family in the coming days. It may happen that you nip a serious problem in the bud.
Sagittarius – daily horoscope
Today, someone who travels in gossip will flood you with news, some of which you may not even like to hear. Sometimes it can be interesting to hear these things about others, but you should never forget that you should always treat such information in its proper place. And above all, make sure you never give up!
Capricorn – daily horoscope
In the past period, you may have delved into a topic a lot and even gone a little overboard, which can be indicated if you are more irritable with others in your immediate environment. Remember, this can only be the first indication. The next thing will probably be that your body will show you that you are not on the right path. Reduce the pressure and relax a little today!
Aquarius – daily horoscope
Throughout the past period, you had the desire to spend as much time as possible with your loved ones. It seems that soon nothing will stand in the way of you finally organizing a program or gathering for yourself and your loved ones and your partner that you want. What if you came up with something special just for that?
Pisces – daily horoscope
A tense situation may take place around you today, which will probably affect your private relationships in some way. Expect that this tension will soon dissipate in a discussion, when everyone will say what is on their heart and it will be easier. Sometimes you can't get away with that.