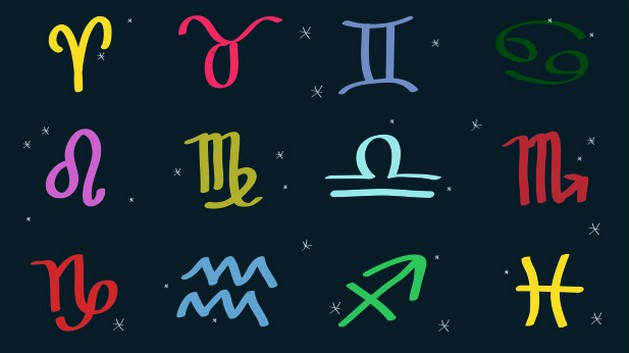 Cancer breaks down barriers, Aquarius' mental strength can be decisive. Weekly horoscope.
Aries – weekly horoscope
In the first half of the week, you will have several opportunities to help people whose fate was worse than yours. Since of course you cannot help everyone, try to choose the way where your activity is most useful and the way that is closest to your soul.
The second half of the week will be filled with smooth communication, fun, and freedom for you. This is a great time to smooth over old disputes, get closer to someone, and also to eliminate obstacles in the way of starting your project. These days, you have a good chance to get discounts in a financial situation.
Taurus – weekly horoscope
In the first half of the week, you need to be alert and very careful, as you can easily become a victim of intentional or accidental misdirection. These days, be especially careful if you hear news that is easy to believe because it offers a seemingly simple solution or explanation to a really complicated problem.
The second half of the week brings you good news, and this news can bring new plans and new ideas into your life. These days are a good opportunity for research, obtaining fresh information and giving a new direction to a part of your life. Now, by warming up an old friendship, a mutually beneficial opportunity may present itself to you.
Gemini – weekly horoscope
In the first half of the week, your thoughts may shift in the direction of spirituality, which may result in a rush of memories about people you haven't seen in a long time or are no longer with you. It can help you overcome mental difficulties if you spend these days with those who are emotionally closest to you.
In the second half of the week, tension builds up in you and this can bring passion into your everyday life. It may also happen that all this spills over into other areas of your life, so you have to take extra care to ensure that the feelings that are working in you now do not have a negative impact on your personal life. If you can, conduct it all somewhere else!
Cancer – weekly horoscope
At the beginning of the week, other people limit your free movement or your decisions and you dutifully try to meet their expectations. At the same time, you should also think about whether this situation suits you in the long term, because you have all the skills to not be controlled, but to control others.
In the second half of the week, think that you will get back many times from life what you put into it. This can be true for recognition, behavior towards others, but also for financial matters. If, for example, you help the people around you these days, you can expect that fate will return this to you many times over.
Leo – weekly horoscope
The first half of the week can bring passion and romance into your life, but it also keeps the flame of creativity alive in you. Now you can choose with great sense how to appear in public, and with the power radiating from you, you can treat yourself almost like a wizard. If you were to start a new relationship with someone, you couldn't find a better time to do so.
In the second half of the week, you will experience the power of love and care, and you will see all this even in a place where you did not expect such a thing before. Now you will see that people are able to unite and act for each other if necessary. So look for those from whom you see this more often in the future, and ignore those from whom you might not.
Virgo – weekly horoscope
In the first half of the week, it may be necessary for you to take responsibility or commit yourself in an area, which you should only do when and in such a way that you have no doubts that you can stand up for what you promise. Although you are stable and reliable, remember that something can happen outside of your control that prevents you from fulfilling your duties.
In the second half of the week, an important moment may come in your life, in which you will have the opportunity to say a key sentence, which may even be of decisive importance for the future of your relationship. Now you may experience again the power of words, especially when they are spoken at the right time and place.
Libra – weekly horoscope
In the first half of the week, you can sneak a little luxury into your everyday life by buying something for yourself that you've wanted for a long time. To your surprise, your environment will also welcome all of this, so you can enjoy the accolades as well. The respect that flows towards you will make you confident, which will greatly increase your attractiveness. It's up to you what you do with it.
In the second half of the week, you can get closer to someone spiritually and this can give you the opportunity to share a secret or a thought that you say should not be made public. Maybe with this, perhaps unexpectedly for you, you heal an injury. And what you get in return, keep it in fear.
Scorpio – weekly horoscope
The first half of the week will be a period of planning, organization and communication for you. You can collect useful information for a work in progress or a project. If you are organizing a private program, such as a trip, this period is also extremely suitable for that. In the meantime, pay attention to the feedback, because they clearly show whether you are moving in the right direction.
Success and happiness will find you in the second half of the week. You can be full of better ideas, you have positive thoughts and an important meeting awaits you. Now you can feel a little as if everything and everyone around you is acting in your best interest. Things are really going well for you, but pay attention to someone in the meantime. He is not your friend.
Sagittarius – weekly horoscope
In the first half of the week, for the sake of your peace of mind, you would be wiser to avoid tense situations and arguments, of which there may be a lot in your environment right now. It won't be easy for you in all cases if you want to stay away from the fights, but believe me, now it is much more beneficial for you to withdraw into the background. Look for peace, beauty and harmony now!
In the second half of the week, you should take care of proper communication with those around you, as now there is a good chance that you will wade into someone's soul with your ideas, visions, or just a realization. Be especially careful when you discover a secret or decipher someone's underlying thoughts and motivations. Not everyone is happy about it when they are openly confronted with obstinacy.
Capricorn – weekly horoscope
In the first half of the week, your previous efforts may have results, which will increase your balance, give you self-confidence and result in confident behavior. You are now in a more favorable situation in a relationship or a relationship system, which also gives you the opportunity to successfully renegotiate certain conditions.
In the second half of the week, you may experience temptation, but this may not only happen in your personal life. These days you may feel some nervous tension in yourself, but maybe also that you are part of a feeling full of love that only very few people can really pull themselves out of. Maybe it's not even necessary.
Aquarius – weekly horoscope
In the first half of the week, a passionate and romantic life situation may develop around you, during which almost all your wishes may be fulfilled. At the same time, now is the time to surprise yourself with something that will make you feel that it made sense to do so much for success. You deserve a little luxury right now.
In the second half of the week, you can be very attached to someone, and it will be difficult for you to conceal this if you are in the same space with that person. Maybe you don't even have to, it's better if it's clear how important the other person is to you. The extra mental power that flows from you now allows no resistance anyway. You will get what you want if you reach out!
Pisces – weekly horoscope
The first half of the week may be about determination and a sense of duty for you, but you will be balanced and focused, which will also give you the opportunity to get one step closer to a goal that has been on your mind for a long time. Someone who has resisted you until now finally gives up their position and makes a decision favorable to you.
The second half of the week may bring a relationship problem, which can primarily have a big impact on your personal life. At the same time, with a little research, you can uncover an interesting secret, but don't let that make you want to share with others what has just become obvious to you. It could easily be a source of conflicts and misunderstandings in the future, so you should stay out of what follows.