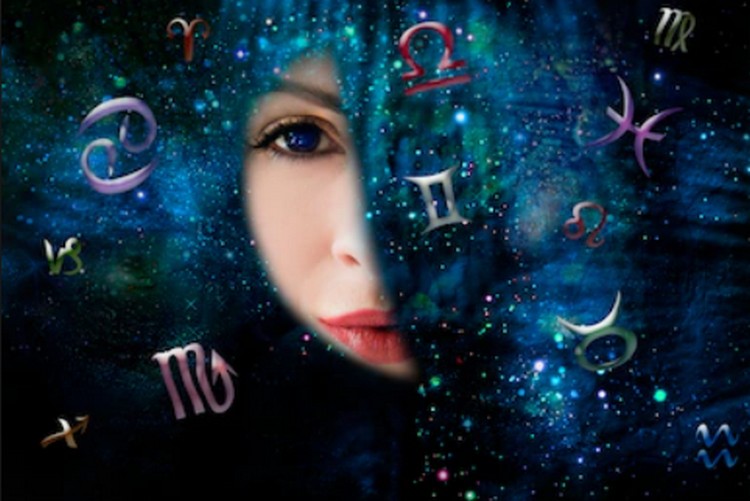 Virgo has to balance well now, something unexpected can happen to Pisces. Weekly horoscope.
Aries – weekly horoscope
In the second half of the week, you may find yourself in a situation with someone from which you can easily find yourself in bed, be careful and only go into something that you have really thought through. The matter will also affect your existing relationships and it is not certain that you would like to fall into the middle of a big drama right before the summer period.
In the second half of the week, it may be time to pay off a debt. All of this is most likely an old favor or gesture that you should repay now, but there is also a chance that the deadline for a financial loan is coming. Whatever it is, you have to stand up and show that you are still worthy of the trust that surrounds you.
Taurus – weekly horoscope
In the first half of the back, someone else's emotions can affect your days. You have to deal with a problem that does not primarily affect you, but affects you indirectly. However, you may not be able to solve this situation on your own and the solution will eventually come from the help of a third person.
In the second half of the week, you may feel for a while that your possibilities are almost unlimited, but you may eventually come face to face with the fact that this is far from the case. Like everyone else, you also have limits to your possibilities and it is worth staying within them when setting a goal. Be honest with yourself and remember that the glass is still half full for you!
Gemini – weekly horoscope
In the first half of the week, you may be involved in a minor drama, but the likelihood that it will only affect you as a spectator or as a mediator increases. However, you can count on someone turning to you for advice and some comfort.
In the second half of the week, you should focus on your family and loved ones, and because of this you may be more sensitive than usual. Perhaps it will be a relationship problem that disturbs the idyll and because of this sensitive issues may also be discussed. At the same time, this can also be a good opportunity to clarify some long-standing problems.
Cancer – weekly horoscope
In the first half of the week, serious thoughts and feelings will emerge with someone who is not too far away from you anyway and with whom you like to spend your time the most. Don't be afraid to express what you feel and don't be afraid to show it even to the outside world, if it turns out that way.
In the second half of the week, it may turn out that you were right about an important matter, which is why it may seem to some people that you saw the future in advance. Therefore, they may pay more attention to your words in the future, so try to choose them carefully. Greater attention also comes with greater responsibility, be aware of this when you give your opinion about something.
Leo – weekly horoscope
In the first half of the week, a lucky turn will bring a new opportunity into your life, which you must take advantage of with good intentions and helpfulness, and then success will multiply for you. Now an event can bring a favorable financial turn, which can advance the implementation of your plan, or give you the opportunity to think even bigger and bolder than before.
The second half of the week is spent with organization, discussions, and negotiations, which may lead to a dispute. This can especially happen if you present your arguments too strongly to others. Let the others prevail and don't use too strong expressions. Insulting the other party will certainly not move things forward.
Virgo – weekly horoscope
In the first half of the week, you may need strength and determination, as something or someone may try to harm you or someone close to you, or cause inconvenience. Now you have to strike a good balance between calm strength and aggressiveness, as reacting too forcefully to this matter will not lead to good results either. Don't shoot a sparrow with a cannon, but you don't have to walk away without saying a word.
In the next period of the week, you should communicate with a sharp mind, honestly and confidently, which will allow you to reach your goal without the path leading to it being evaluated as violent by those around you. Now you have to negotiate very skillfully and show yourself ready to make a small concession at some point, and then everything around you can turn out the way you planned it in advance. Your actions now can also have a positive effect on your personal life.
Libra – weekly horoscope
In the first days of the week, you have increased attractiveness and a confident demeanor, which can give you a good basis for wanting to achieve something with someone. You can now ask for a favor, a promotion, or to be hired somewhere, your chances will be much better than at any time. You can have successful business meetings, but you can also use your extra strength to improve a relationship.
In the second half of the week, a chaotic and unexpected situation will make you realize that you should have done something long ago. Maybe This case inspires you now to make up your mind and start making a change in your life that will eliminate the ever-increasing problem in the long run. Be flexible and open to new opportunities now!
Scorpio – weekly horoscope
In the first half of the week, you need to be determined and full of self-confidence if you want to achieve a goal. These days you can be successful in everything that means a new beginning, be it a new job or a new relationship, but now there is a good chance that you will achieve lasting results with a freshly tried lifestyle change, if you feel the need.
In the second half of the week, you can expect a small argument or disagreement with someone, but before you go to battle for your truth, try to choose your weapon well. It is possible that now you will not be able to assert your truth with arguments and thoughts. This requires raw strength and determination, which you have right now.
Sagittarius – weekly horoscope
In the first half of the week, you will have to use your imagination to solve a problem or a task, which may also result in mysticism taking a bigger place in your thoughts these days. All of this also gives you the opportunity for a deeper level of connection with someone with whom you have recently vibrated on the same wavelength.
In the second half of the week, a realization may change your thinking or your attitude in an important matter. There is a good chance that you will solve a puzzle or find the cause of something that has been bothering you for some time. And in order to find a solution to something, the problem must first be identified. You are finally on the right track.
Capricorn – weekly horoscope
In the first half of the week, you will need to act confidently in order to settle a dispute or disagreement in the long term. There are people who are not moved by arguments, they are the ones who understand only by force. Although you are not the champion of strength, you can put yourself there if you need to, and now you will probably need just that.
In the second half of the week, approach a question that evokes serious emotions from almost everyone in your environment with positivity and self-confidence. Now, with an individual approach, you may provoke collisions and resistance from some, but don't let this discourage you. If you feel that a point of view is right, defend it to everyone. The near future will probably vindicate you.
Aquarius – weekly horoscope
In the first half of the week, you will be characterized by openness and honesty in your communication, but you also have to be careful, because not everyone likes to be faced with reality, either in the form of an opinion or a presented fact. Be prepared for the fact that there will be someone in your environment who will react tensely and is even ready to take action against you if they see you as an opponent.
In the second half of the week, you can experience how strong love and togetherness can be and how important it is to have people around you who you can count on at any time, in any situation. This may be what gives you strength now and the opportunity to use your common sense to emerge from the quagmire of problems that pulls so many people back around you.
Pisces – weekly horoscope
During the first period of the week, someone who is close to you counts on your understanding, but in the meantime, your intuition may tell you that the person is not completely honest with you. Although you try to trust everyone, now you should exceptionally listen to your intuition. Find out what they are keeping from you, it may turn out that there is another reading to the story.
In the second half of the week, only your management and good situational awareness can prevent events around you from taking an unfavorable turn when something unexpected happens. Be purposeful and take the initiative! Make sure that these days pass peacefully and that no one can spoil them. Believe me, there will be applicants for this as well.