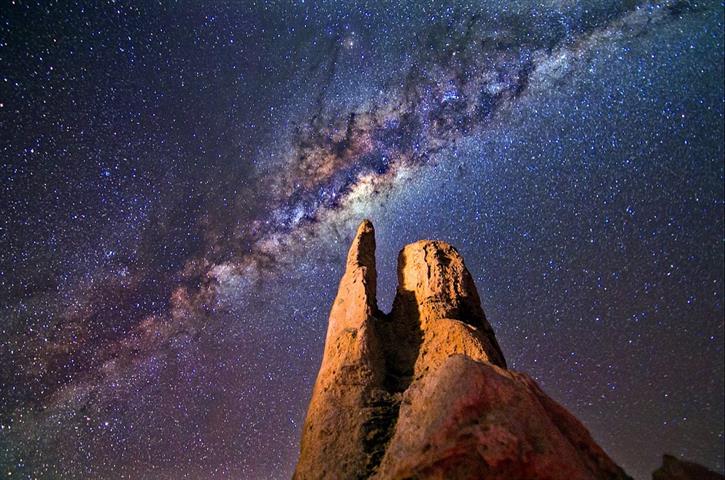 A conflict awaits Aries this month, Libra must stand up for itself. Monthly horoscope.
Aries – monthly horoscope
During the first period of the month, your days may be spent in ever-increasing tension, so you should consciously relieve the pressure that is building up in you. Depending on your circumstances, try to move as much as possible, be active, do some sports! Jogging and yoga can be a great solution, but you can also use the best mental relaxant available. You know what I mean, right?
In the middle of the month, you may be disappointed, as things may not be going as planned. However, it is easy to imagine that an unexpected news or event will change everything around you just when you have lost all hope. Be aware, act decisively, and if the chance is there, take it! All of this may be extremely important to you now!
At the end of the month, it is not certain that you will want to avoid a conflict that has existed for a long time, but by this time has already turned into a storm, with someone with whom you have been eyeing each other for some time. Maybe now is the time for the confrontation, which, admit it, you've been wanting more and more. Now you can finally get rid of everything that has accumulated in the past period, and the other party will probably do the same. In the last days of the month, however, you can expect a breakthrough that can change many things in your life.
Taurus – monthly horoscope
At the beginning of the month, you may rightly feel that someone is deliberately trying to make your life difficult. It may seem like a good idea to push forward decisively in this matter, but with a tactical approach, you may achieve a more lasting result against the person. Now you can defeat him with a decisive action, but with a little intelligence and flexibility you can also put him off such a nuisance for a long time.
In the middle of the month, you can experience an extremely successful period, which will probably manifest itself mainly in your work. Positive changes await you, exciting new relationships can be created, and because of them you will be almost unable to switch off even for a little while during this period. Be careful not to overdrive, if you like, stick to the speed limits.
At the end of the month, a misunderstanding or a problem may cause you anxiety, but with clear communication and keeping the realities in mind, all this can be quickly remedied. Slow down these days and be open to an offer that promises some pampering and maybe a little romance.
Gemini – monthly horoscope
The beginning of the month brings energy and passion into your life, but where all this takes you will primarily depend on you. Make sure that your decisiveness and initiative are not threatening or unpleasant for others, and then you will feel that you will attract people around you like a magnet rather than repel them. Avoid debt and unnecessary expenses during these days.
In the middle of the month, you will have to work hard if you want everything to go according to your plans, which will not be made easier by the fact that you will also have to keep in touch with an authority or state body for an administration or perhaps an investigation. During these days, take extra care not to act as a trick or a provocation.
At the end of the month, you may be forced to compromise with a personal program or family event, which you have to undertake in order to maintain a good relationship and the satisfaction of others. However, all of this can also bring good things to your life, as the days will pass more pleasantly and cheerfully with a good company, and this will prove everything, in retrospect.
Cancer – monthly horoscope
At the beginning of the month, you have to put in double effort to achieve the same results as in the previous periods. But if that wasn't enough, now you have to prove your innocence and competence in a case. Someone will try to put pressure on you to achieve their own goals, but you should not rise above the provocation. Stick to your own ideas and do things the way you see fit. The results will prove you anyway.
Important decisions may be made in the middle of the month, which may be followed by the signing of contracts. During the negotiations, you now have the opportunity to force discounts, take advantage of the opportunities.
During this period, a trip may also await you, which you will have to organize yourself. Focus on every detail, as some of the offers may have hidden costs, which are likely to be in the fine print.
At the end of the month, you may receive a tempting offer from a stranger, which will really boost your self-confidence, but you have to decide whether to choose a long-term relationship or a more exciting short-term adventure. It is quite possible that the person will leave your life as quickly as they come and leave behind such destruction that it will take you a long time to recover.
Leo – monthly horoscope
The month may start with some sadness, as you will have to endure a disappointment caused by an unpleasant situation or someone's disappointing behavior. You may also feel a little angry about this, but try to control your emotions and be understanding even if everything is difficult for you right now. Humans are full of flaws and that can often be true even of you. Accept it!
In the middle of the month, you may have the opportunity to exist outside of your comfort zone for a while, which, although it may make you feel uncertain, can still be an excellent opportunity to gain lifelong experiences. During this period, you can find great opportunities to get to know each other, make new friends, and even in the field of love, some new excitement awaits you.
At the end of the month, you may need your flexibility, openness and responsible attitude at the same time. Don't resist the temptation when a good opportunity opens up for you, but be careful at the same time, especially if your intuition tells you that something is not quite right. Read the fine print, and if necessary, feel free to ask for changes and modifications. It will be easier than you think!
Virgo – monthly horoscope
At the beginning of the month, you may feel even more attractive than usual, which will lend confidence in your relationship, and if you live alone, it will also give you more space to gather new experiences. You can even reinforce this if you care about your appearance more than usual, and this can already be a really striking combination.
In the middle of the month, a change is expected in your personal life, which will bring excitement, but mainly in a good way. This period can be suitable for a little flirting, but also for brightening up the boring weekdays with your existing partner. Let your imagination run free in any area!
This period can also bring you a new opportunity or an exciting opportunity in your work. Dare to do it, be proactive and brave!
The last days of the month will bring you harmony and inner peace, and an extremely productive period awaits you in your work. This is the opportunity to develop and adapt your plans to the changes and your increased opportunities. In addition, you can now get external support from somewhere for this.
Libra – monthly horoscope
In the first days of the month, you will need strength, courage and a confident attitude if you want to master the difficulties that someone, perhaps intentionally, causes you. Fortunately, they didn't drop you on your head either, and you have plenty of ammunition to stand up for yourself if necessary. All of this is made easier by having someone to support you in all of this.
In the middle of the month, you will have a special attraction and a strong persuasive power, so there can be no doubt that the events around you will turn out the way you want them to. Be bold and proactive now, but also take into account the feelings or concerns of someone close to you.
At the end of the month, you need to make a quick but informed decision in order to avoid a misunderstanding with someone with whom you want to maintain a good long-term relationship. For you, these days are about the rapid succession of events, the spin and a joyful excitement, perhaps caused by the approach of a notable date.
Scorpio – monthly horoscope
At the beginning of the month, the situation around you may get a little complicated, and as a result of an external circumstance, you may have to change an idea or plan. Your success now depends on how much determination and commitment you have. However, if you succeed, the reward and recognition will exceed even your wildest expectations.
In the middle of the month, you will find yourself at the door of an opportunity, taking advantage of which you can achieve your goal in a shorter time than you planned. However, before you get down to business, ask for advice from someone you trust, who may be able to draw your attention to the pitfalls with their expertise. Remember that shorter is not always better.
In the last period of the month, peace and harmony will accompany you. Now you feel lovable and affectionate, your self-confidence will also return to its place and success will not escape you, not only in your private life, but also in your work and financial affairs. This is the best time to start something exciting, and as soon as possible, since this favorable state will not last forever. Later, you will need more effort if you want to achieve a similar result.
Sagittarius – monthly horoscope
At the beginning of the month, your increased vitality will help you throw yourself enthusiastically into work. These days, you exude confidence and a positive attitude, and you almost serve as a battery for those around you. If you would like to start an initiative, now is a good time to do so.
At the same time, in your private life, a passing uncertainty can upset your mood, caused by an unexpected event and shows how fragile and vulnerable even a well-built relationship can sometimes be. This may prompt you to think about ways you can increase the commitment in the relationship to each other.
In the middle of the month, nervousness and haste can make mistakes in your work, which can be reinforced if you accept bad advice. Always try to deal with a problem calmly and don't jump at the first idea that pops out of the window.
At the end of the month, a major change will take shape around you, but in order for it to serve you well, you may also need your intuition. An exciting time awaits you, and if you successfully overcome the obstacles, it can initiate special changes in your personal life.
Capricorn – monthly horoscope
At the beginning of the month, the strange behavior of an acquaintance may cause you to stumble, as your positive-thinking self is never really prepared for ill will and attacks. Although your first natural reaction in such a case might be anger, it is better to handle the situation calmly. Since the other party doesn't really expect this, you can thoroughly surprise him and take the edge off things at the same time.
In the middle of the month, various news and related useful conversations can make your everyday life exciting, moreover, it will all be related to a person whom you have loved and respected for a long time. These days, your personal life promises more positive developments, which may be brought about by the appearance of a new friend or the strengthening of an old relationship.
The end of the month brings success, respect and joy, which you can enjoy together with your close environment. This period will be characterized by growing self-confidence and a positive attitude towards your life, which will provide the basis for an even more perfect, complete and meaningful life than the current one. Now your true strength is showing again: You are always able to improve compared to your previous self.
Aquarius – monthly horoscope
In the first third of the month, there is a good chance that your things will start in the right direction, but your joy may also be mixed with a little sorrow, since the direction is good, but the speed will probably be much slower than you originally expected, so you may reach your goal later . Be patient and persistent, eventually everything will fall into place.
In the middle of the month, however, you may experience a minor disappointment, the cause of which may be that you have to compromise in a matter involving finances in order to succeed. Even if you are disappointed because of this, don't regret what was lost, rather be happy about what went well.
At the end of the month, your responsible and precise attitude can bring you an unexpected success and you will feel that everything is starting to fall into place around you. During this period, a new relationship may turn out to be more important and useful for you than it seems at first glance.
Pisces – monthly horoscope
In the first period of the month, a change may cause excitement, which you might have expected, but its occurrence may still come as a cold shower. Maybe these days some people start behaving strangely around you and until you find out the reason for this, the real solution or recovery may await you. Fortunately, there will be someone around you who you can always count on in such a situation.
In the middle of the month, you can impress those around you with your success, and the results of this can come quickly, not only in the social but also in the financial field. These days, a new relationship brings excitement to your soul and the possibility of a decision that you may not be able to make easily.
By the end of the month, everything around you may be revved up and this may inspire you to change some things around you. During these days, a competitor may appear near you, who may cause a tense situation in your personal life, but also in your work. Be relaxed and don't be afraid to take decisive and hard steps in order to maintain a situation that suits you.