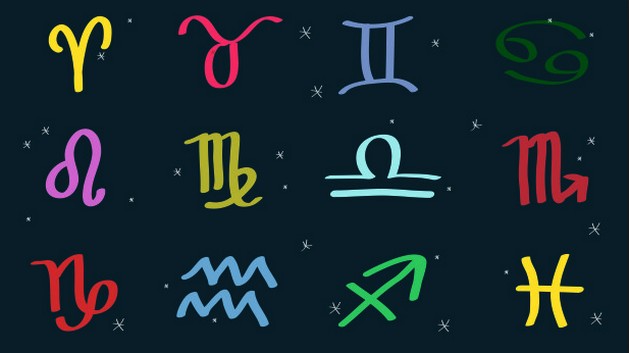 Cancer may need help today, Capricorn should avoid financial matters today. Daily horoscope.
Aries – daily horoscope
Maybe today you will feel that everyone wants something from you and you will almost run away from many people. There will be those who bombard you with offers, there will be those who ask for help, and there may also be those who want to involve you in some joint activity. Try to focus on what is really important and say a nice round no to the others.
Taurus – daily horoscope
You may have an unexpected visitor today, or it may turn out that someone you were expecting will arrive earlier, and because of this you may be forced to reorganize a few things around you or speed up certain processes. However, don't want to please everyone and don't want to present a perfect image of yourself, because believe me, nothing depends on that now.
Gemini – daily horoscope
Today, someone in your neighborhood or close to you may do something that upsets you and perhaps your environment as well. You may feel that you also have to act in this case, but believe me, it will be better if you entrust all of this to those whose job it is. Otherwise, even you can get into an unpleasant situation.
Cancer – daily horoscope
Today, technical problems may arise around you, you may be inconvenienced by a breakdown, and you even have to make sure that your property or data does not fall into unauthorized hands. If you feel that you cannot cope with this alone, ask for expert help from someone you trust.
Leo – daily horoscope
Today, at a location where you would like to go, you have to count on too large a crowd and this might even deter you from proceeding according to your plans. It might be reasonable to postpone participation or shopping, but if you wait or enroll in another program first, you can come back later and find much better conditions.
Virgo – daily horoscope
Maybe today you should put everything aside and focus on preparing thoroughly for a challenge ahead of you. For this, however, you would need a little peace, letting go of the usual daily routine. Spend today doing something that gives you the opportunity to organize your thoughts a little in your head. For example, a trip, run or bike ride would be a great solution.
Libra – daily horoscope
Today you can hear news or information that can drastically change your opinion about something, and it is even possible that all this will encourage you to think about some changes in some elements of your life. However, be objective and before you make a decision, look into everything about what you heard. Not all information is completely accurate.
Scorpio – daily horoscope
Today, something may reach your ears that makes you insecure and you feel that all of this may affect your current lifestyle, perhaps in a negative direction. The situation is probably not as terrible as some people would like you to believe, so look at the situation objectively and not only what is being said, but also who is saying it.
Sagittarius – daily horoscope
Today you may hear surprising news about someone and this may encourage you to think carefully about some things in your own life and may even inspire you to change some elements of your lifestyle. However, others in your environment may learn a completely different lesson from all of this, so their opinion may be completely different. Respect that and don't stop to argue with them.
Capricorn – daily horoscope
If you have something to do about your finances, whatever it is, try to deal with it at some other time. Today, it is not certain that you will be successful in this kind of thing, whether it applies to selling or buying. Enjoy the lighter side of your life today! Take care of daily tasks and leave serious matters for later.
Aquarius – daily horoscope
Today you may have a surprising phone call, during which a person close to you informs you of something that will shake you out of your calm and inspire you to do something for him. It's natural to try to help, but make sure you don't end up being the one to blame for the whole problem.
Pisces – daily horoscope
Due to the consequences of a past event, you will soon have to change certain things around you and you may even have to contact someone today whom you have not seen or heard from for a while. Approach it casually and try to take it humorously, no matter how tense you are about it.