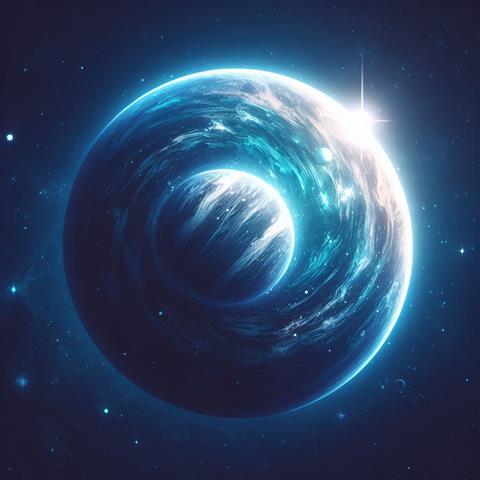 Cancer should take care of appearance today, Capricorn's day may be more tense than usual. Daily horoscope.
Aries – daily horoscope
Today you can be much more receptive to literature or other arts, so if you have a bit of a writer's streak, don't spare that paper or your computer keys. And if you'd rather be the recipient of a work, take the time to finish that great book that's been waiting on your shelf for a while. Don't forget that a day like this can provide you with inspiration that nothing else can do and that you can put to good use in your real life.
Taurus – daily horoscope
Action should be your top priority today, especially when it comes to love or other personal projects. If you've only been preparing to take a step, make the decision today. You have such great fortitude today that no matter what the outcome of things is, you will not be swayed.
Gemini – daily horoscope
Today, you are finally starting to see the results of something you started a while ago, and this can give you strong confidence to continue. Now, in addition, something new and promising may appear in your life, which will favorably affect your opportunities. Grab it and act! Now is the time for you!
Cancer – daily horoscope
Today, the way you look can be important somewhere, and this can happen even if you are not official for any important meeting or event anyway. So try to walk out the door today looking like you wouldn't mind running into an old rival or an ex from high school.
Leo – daily horoscope
Be very careful today, because there is a chance that someone will want to lure you into something like a spider in its web. It is possible that all of this is related to business or financial matters, but do not be surprised if you notice that this trap is very private in nature.
Virgo – daily horoscope
You may be flooded with memories of an event or an unexpected encounter today and your heart will be filled with pain or nostalgia. But maybe it's time to close the past and move on, don't you think? Use your emotions as fuel and find a new adventure in your life. Don't dwell on the past, look ahead now!
Libra – daily horoscope
Today, strong emotions can overwhelm you almost like a wave, and this can be true not only for positive, but also for negative emotions. So avoid those who strengthen your negative side and are able to bring out the side of you that you don't want to see either. Focus today on those who are dearest to you and live this day with them!
Scorpio – daily horoscope
If there is something in your life that is not really successful, but you, perhaps out of honor or habit, carry on, then maybe today you should stop for a moment and think about whether it is right. Whether it's a personal project or a business one, if it causes you harm, you shouldn't continue. Redirect your energies to some more promising place! You will find one of these today!
Sagittarius – daily horoscope
You usually enthusiastically support all initiatives, but perhaps now you have reservations about a matter. If you don't agree with something, you don't have to act like it's okay. Stand up for your opinion, make your voice heard and you will be surprised how many people will agree with you!
Capricorn – daily horoscope
Today, a little tension may build up around you in your private life, during which it seems inevitable that a problem that may have been hidden until now will come to light. Maybe now is the time to have a clarifying conversation with someone, which won't be easy, but it will finally get a skeleton out of the closet. The end will be a relief, you'll see!
Aquarius – daily horoscope
Today, your heart will almost shine and you will be surrounded by a cloud of love, which will instinctively attract people around you. Be kind to those around you, especially give your strength of love today to those who are close to you and you will see that you will get it back tenfold when you need something like this.
Pisces – daily horoscope
If you would like to bring some kind of transformation into your life, especially changing a bad habit or creating a new one, then today is the day for you. If you always start a diet "from tomorrow", then say today: I will start from today, from this moment. Now you have a chance to make a real change in your life, of course only if you really want it.