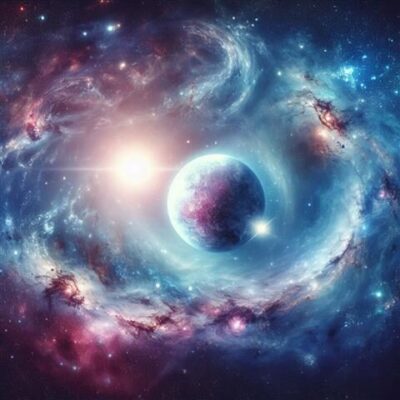 The possibilities and abilities of Taurus are in harmony today, and Scorpio considers before giving an opinion. Daily horoscope.
Aries – daily horoscope
If you want to convince someone of something, today should be their day. Your persuasiveness will be very good today, so if you were to sell something to someone, or you need to defend your point of view, you will certainly be successful. Today, you might even be able to sell sand to the desert.
Taurus – daily horoscope
Today, opportunity and ability can successfully coexist with you. Maybe you will get the necessary resources for a plan and you can get started, but it is also possible that your purchase or purchase will be realized by getting something you want at the right price. You can be especially strong mentally today, so you can get the most out of your day.
Gemini – daily horoscope
Today, you look at the world around you with a sharp mind and you can see something in it that certainly escapes the attention of others. Take advantage of this, but don't forget to share all of this with others, although your optimism and enthusiasm may not be shared by everyone around you. That should be his problem.
Cancer – daily horoscope
Today, you may be strongly inspired to make a major change in your home, but first you need to ask someone's opinion and consult with those who are affected by this, even outside of you. So you will need to convince the people around you. Don't worry, it will work!
Leo – daily horoscope
Be very careful when you go shopping today, because you may be prone to rash decisions, especially if you are drawn to a seemingly very favorable offer. Try to approach things with self-restraint and if you like something, wait another day before making a decision. If you still feel that you need that product, then just buy it.
Virgo – daily horoscope
Today, an activity involving finances may bring more success than even you yourself hoped for, so your opportunities may be much greater to move forward or to think something bigger for yourself from the result. Before you decide, think about what your next move might be, but be careful and think long term.
Libra – daily horoscope
Although you are making good progress towards your goal, things are constantly changing around you, so you cannot be satisfied with the knowledge that is available to you today. So, no matter how busy you are, invest time and energy in educating yourself, otherwise you will fall behind after a while. Today you may have a particularly good opportunity for this.
Scorpio – daily horoscope
Today, your imagination works at a much higher level than usual, but you can perceive not only the good side of this, because it may also happen that you see something in a situation that is not actually there. So, before you say something about someone who is close to you today, consider carefully whether all this could be the end result of a wrong conclusion.
Sagittarius – daily horoscope
Today is an exciting and stimulating day for you, especially if you do not spend time between the four walls, but participate in events, meetings, or accept a kind invitation from someone. You can get rich with a new acquaintance and this person can play a significant role later on at a specific point in your life.
Capricorn – daily horoscope
Today, celestial energies smooth your way, which greatly helps you to achieve what you want, be it some kind of work, or even a task or problem in your personal life. Today, you have enough mental strength to convince someone that you are right, but also to face someone who until now has kept you oppressed in some area.
Aquarius – daily horoscope
Today, your creative self can come to the fore, which means that your mind will constantly be thinking about something new and you will often look for some creative, alternative solution to ordinary daily routine tasks. However, make sure that one of your innovations does not end up being so unique that you don't even recognize the end result.
Pisces – daily horoscope
You may wake up from a very vivid dream today and it is possible that all of this will remain so strongly in you that it will also affect the atmosphere around you during the day. Think about why this is now, what it symbolizes, what the Universe wants to tell you through it. Maybe it's time to make a decision you've been putting off for a long time?