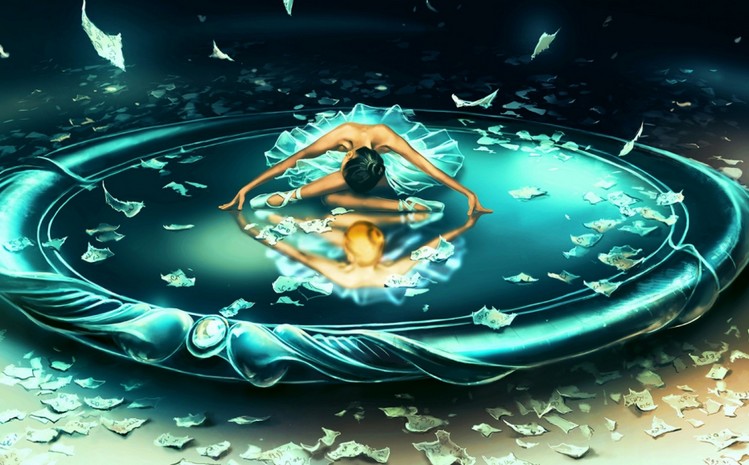 Aries – daily horoscope
Your mind should be especially quick and agile today, and your curiosity will be piqued. Your pursuit of intellectual interests could lead to group activities where you meet others interested in the same subjects. A lot of information could come your way. You'll enjoy discussing it. New friendships and lines to other possible interests could come your way.
Taurus – daily horoscope
You might have a few projects in mind that you'll want to work on today. Your mind is especially quick and agile, and you have a lot of great ideas that can make your efforts turn out the way you want. Conversations with those close to you may provide even more possibilities. Whatever you choose to work on, you should be pleased with the results.
Gemini – daily horoscope
Your mind may turn toward intellectual pursuits that you have been too busy to investigate. Today your mind is so quick and your curiosity so high that you won't resist even if other things interfere. Books, films, websites, or any information on your subject provide fodder for thought. Conversations with friends also prove intriguing.
Cancer – daily horoscope
Legal papers regarding money might need to be executed today. Your mind is especially quick and agile, so you can take care of it efficiently, freeing you up for more enjoyable activities, such as getting together with friends or a partner. Discussions concerning science, psychology, or the occult or metaphysical subjects could dominate your time.
Leo – daily horoscope
Social events could put you into touch with intriguing new people who share your interests. This should be a gratifying experience. Your mind is quick and agile and your curiosity high, so you'll gain a lot from conversations. Perhaps you'll even make plans to attend lectures or workshops with your new acquaintances so you can learn more about what interests you all.
Virgo – daily horoscope
Today you might want to spend some time gardening. In fact, you might have a number of tasks to perform around the house and yard, but you may also have friends waiting. You may get your chores done quickly, and even create new and innovative ways of doing them! Interesting conversations feed your curiosity when you spend time with your friends.
Libra – daily horoscope
Exploring your intellectual interests might get your curiosity going, although whatever knowledge you gain may bring up more questions than answers! You'll also want to get together with close friends or your partner to discuss this new information. You'll learn from them and they'll learn from you, so by the end of the day your head should be buzzing.
Scorpio – daily horoscope
A number of young visitors could come to your home with news to pass on and information to share. You'll probably spend most of your day working around the house or yard, which you enjoy very much. Conversations feed your intellect and get your curiosity going. You'll feel very positive about whatever you choose to do.
Sagittarius – daily horoscope
Your phone may not stop ringing today. Friends and family may have good news and interesting information to share, so you'll want to spend a lot of time talking with them. You might learn about some newly released books that interest you. A number of errands might also need to be done, but you'll have fun doing them.
Capricorn – daily horoscope
This is a great day to plan new projects. Your mind may be especially quick and full of ideas. These could prove valuable. Write down ideas that you can't put to immediate use so you won't forget them. Books, magazines, conversations, and the Internet may be rich sources of inspiration.
Aquarius – daily horoscope
Your mind could be especially active today. Perhaps you'll discover a new talent you didn't know you had, such as writing, drawing or speaking. Ideas for stories, sketches, or lectures might come thick and fast. Write them down. Computers are particularly useful now. You might have to execute some paperwork concerning money, but this should get accomplished quickly and easily.
Pisces – daily horoscope
Your intuition has been especially high for a while now. Today you could decide to put it to practical use. You might consider a class or workshop that increases your ability to communicate. New friends who share this interest could appear on the scene. Whatever ideas or insights come your way may originate from the higher planes. Write them down.