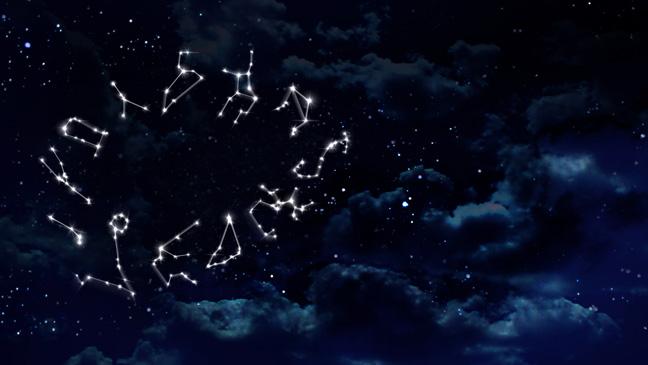 Aries – daily horoscope
You could have some very strange yet beautiful dreams today. Write them down. They're trying to tell you something. You could also make an off-the-wall plan to increase your income that may or may not work. Consider all the aspects of your plan and get in touch with the reality of it before delving too far. It might be workable but not in the ways you think now.
Taurus – daily horoscope
Today you may start to see your friends in a new light. Perhaps their accomplishments have aroused your admiration. A special person could seem more perfect than ever, and you could suddenly view your friend through a romantic haze once more. Bear in mind that your view of these people only mirrors your view of yourself. Recognize your merits as well others'.
Gemini – daily horoscope
You might feel a little under the weather today, but mentally you're flying high. Ideas could keep popping into your head, sending you into flights of fancy that excite your creativity. This is a great day to read or watch documentaries or otherwise feed your intellect. Whatever you learn could be of great practical use to you later.
Cancer – daily horoscope
Today you might seek to expand your knowledge of the arts. You could decide to explore galleries, attend a concert or play, or look into the latest best sellers. A friend could accompany you. Make a day of it! Books, antiques, or other fine objects might be especially appealing now. Try to avoid shopping. You'll discover a lot of items you like and want to buy!
Leo – daily horoscope
Today you might have the desire to look into your genealogy. The Internet has made it possible for everyone to learn about their ancestors, and now is a great time for you to do it. Spiritually, you might also decide to explore past lives or get in touch with spirit guides or totem animals. Group activities could be of great help in these pursuits.
Virgo – daily horoscope
Practical, scientific, or spiritual ideas of all kinds are your life's blood. Today you might expand your knowledge. Much of what you learn may be based on technology such as telescopes or particle accelerators. You're only scratching the surface today. Much of what you learn may be confusing, but stay with it. It will make more sense to you later.
Libra – daily horoscope
Today you might enlist the aid of friends to increase your computer skills. You may be interested in the artistic side of computers and want to experiment with computer graphics or animation. Video journalism could also be of interest. You might receive some unexpected good news about a possible increase in income, though it might be delayed.
Scorpio – daily horoscope
A new romance could come your way. An old friend could suddenly seem like more to you, sending the relationship in an entirely new direction. The opposite could happen, too. An old love could reappear and resurrect the intellectual side of your relationship, making a new friend out of an old love. Circumstances around you are changing and so are you. You're the type to welcome it!
Sagittarius – daily horoscope
Insights that well up from deep within you could put your imagination into overdrive. Perhaps ideas for essays, poems, paintings, or music flow into your mind in waves. You may want to stay home to develop them, though you may take one friend, or perhaps your partner, into your confidence. Keep the ideas coming! They might mean more to you later.
Capricorn – daily horoscope
News about the plight of the world's disadvantaged might have you toying with the idea of doing more than you are to make a difference. This is a laudable goal, but you're more apt to see the romantic side of helping the needy than the harsh realities of the situation. Before deciding to tackle any new ambition today, consider it from all angles. You might change your mind.
Aquarius – daily horoscope
Have you ever longed to be a movie star or participate in some way in the film industry? Today you might get your chance or at least learn some of the technical skills required. You might take some time to learn about computer graphics or the ins and outs of camerawork. You could also meet some people involved in this industry.
Pisces – daily horoscope
You've been exerting yourself a little too much over the past few days and might feel a little listless. Nonetheless, your mind is still active, and you may seek stimulation through books, TV, or lectures of some kind. You should find whatever you learn exciting. It could set you off in a new direction. Today you could turn into an armchair traveler!