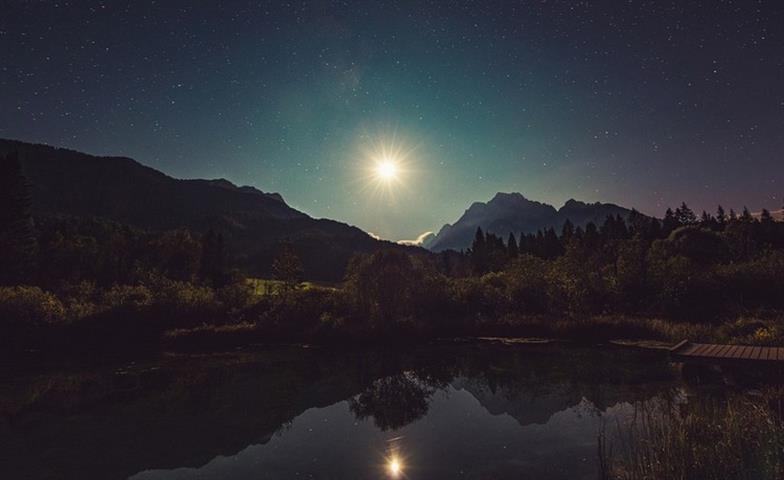 Leo should be an outsider today, Aquarius should see reality. Daily horoscope.
Aries – daily horoscope
Today, you will probably be more influenced by your emotions and intuitions than mere facts. Moreover, in a decision-making situation, these are exactly what you need, since the facts that can be learned may not be enough to make a good decision. Fortunately, you have all the intuition you need to do this. Listen to him!
Taurus – daily horoscope
At least part of your day today should be filled with relaxation and spiritual development. Read a book, go to the cinema, the theater, take in a work of art. All of this will have a much greater impact on you today than on other days. Live the experience that they can give you!
Gemini – daily horoscope
Today, you may even wonder if ghosts exist, as strange things may be happening around you. Unintelligible phone calls, strange noises, squeaks, malfunctions. Of course, these are mostly coincidences, but the growing tension in you can also indicate something. Your soul needs a little change of scenery. Give him what he wants!
Cancer – daily horoscope
If you've got a little extra income, now is the time to use it to plug a hole in your budget, pay off a debt, or fix something that hasn't been used for a while. This is all important, but don't forget about yourself. If you ever have to surprise yourself with at least a little something, let that day be today.
Leo – daily horoscope
Maybe sometimes you are too hard on yourself and you already feel it in your gut. You are probably burdened by everyday life, but you may also have too many personal battles to fight. It is true that there is no gain without pain and struggle, but it is also true that rest is also necessary. Keep your distance from the battlefield today!
Virgo – daily horoscope
Today, you may have an unexpected visitor, or someone you haven't seen for a long time will call you, even on the phone. Enjoy the company, because the best moments in life are still those when we can spend time with the ones we love. Maybe it's time for your relationship with someone to return to the old way.
Libra – daily horoscope
Today, someone around you will give you unsolicited advice, as they may think that they are the one who knows the right answer to everything. But then why not apply your great expertise around your own house? Let him know that you know exactly how to lead your own life, you don't need his advice.
Scorpio – daily horoscope
Today, you might have to do something that you don't feel like doing, or meet a person that you would rather avoid. Find out about it as soon as possible, don't procrastinate, because you might just navigate yourself into an increasingly worse situation. Do what you have to do and free yourself from the mental burden!
Sagittarius – daily horoscope
Everyone has a travel bucket list that they've had in mind for a long time. Yours could use a more thorough review today, as it may easily turn out that something that has been on the list for a long time can be implemented for much less. So what are you waiting for? Plan and organize!
Capricorn – daily horoscope
Money is not worth much if there are no emotions, love and experiences. Maybe today you think that you have to choose between work, earning money and a great experience and you are looking for the answer to which one you consider more important. It may be possible to do both at the same time. Think!
Aquarius – daily horoscope
Like everyone else, you tend to see the people you love through rose-tinted glasses. However, there are some that sometimes it's okay to look at them with your own eyes. Then you will also see that sometimes they are not perfect either and that if one of them takes advantage of you from time to time. Today, life can provide an example of this.
Pisces – daily horoscope
Today, your brain is somewhere in the clouds, so maybe this will not be the day when you can devote time to serious and responsible tasks. Focus on the routine now and the world won't fall apart even if you spend today with more rest or a little relaxation.