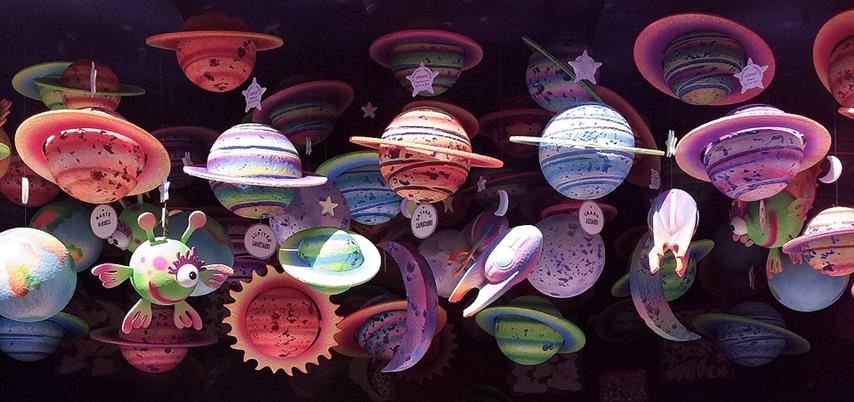 Aries – daily horoscope
Chances are that there will be an emotional bite to the day that might put something of a hostile tone on anything you encounter, Aries. The key is to not get so fixed in your ways that you turn away from new experiences. You'll find that interaction with others is exactly what's needed in order to keep things in balance. The masculine and feminine sides of your being are coming together quite nicely.
Taurus – daily horoscope
Your mood should be quite good today, Taurus, and you'll be well supported by the people around you. The key is to bring intense feelings directly to the table as you experience them. You'll find that other people share similar emotions at this time. The combination of energies between you and those close to you is simply magical. Join together with others on elaborate projects and special events.
Gemini – daily horoscope
Remember that it's OK to have a little downtime, Gemini. Don't feel like you have to always be up and on stage. Take some time to be mellow and quiet. Today is one of those intense days in which you feel overpowered by the energy around you. Don't resist this feeling. Sink into your emotions and experience them for the power that they can bring to your overall psyche.
Cancer – daily horoscope
This is your day to shine, Cancer. Everyone else may be squirming under the prevailing energy of the day, but you should be perfectly equipped to deal with any events that come your way. Despite the intense fluctuations in your general mood, things are on the upswing. You'll find that matters will eventually come around your way. All the hard work you've put in lately is starting to pay off.
Leo – daily horoscope
Give thanks to the people who are most precious to you, Leo. You'll find that words cut to the core issues much more easily. Stabilize your strong emotions and use them as fuel for you endeavors. The key today is to remember those who have helped you along the way. Everyone is a sensitive and loving individual, so treat them as such. Have fun with the people all around you.
Virgo – daily horoscope
Connect with the stabilizing force of the day, Virgo. It's important for you to keep at least one foot on the ground, as powerful and intense emotions are likely to try to take over the scene. This is a good time to do things with passion. Don't hold back. Whatever you do today, you need to give it all or nothing. There is no room for any half-hearted attempts.
Libra – daily horoscope
Your strong opinions might come into conflict with strong emotions today, Libra. Be aware that fountains of intensity are likely to spring from you as if you were a bottomless well. Realize that you might need pay less attention to your logic today and concentrate on your heart. It could be hard to reason with people. If your heart doesn't support what you say, you might as well not say it.
Scorpio – daily horoscope
Consciously, realize that you're someone unique and special, Scorpio. Remember this through the day and let your actions reflect this affirmation. There's a rather distinct intensity to the day that might cause others to be on edge. Don't be disrupted if there are people freaking out in your world. The good news is that you should be able to handle this intense blast of emotion easily. Emotions are your forte!
Sagittarius – daily horoscope
The intensity of the day could work for you in one of two ways, Sagittarius. You can either be depressed and weighed down by the intense emotionalism that's likely to well up, or you can take this incredible intensity and put it to good use. The choice is yours. Realize that any action you take is going to be highly charged with feelings. Likewise, others will be extra sensitive about any move you make.
Capricorn – daily horoscope
Combine today's grounding force with a bit of emotional intensity from your heart to create a powerful combination of spirit that will surely make an impact on whatever you contact, Capricorn. The key is to not take yourself too seriously. If you do, there might be incidents that jump up to give you a thump on the head, reminding you that you're just as human as the rest of us.
Aquarius – daily horoscope
Your lighthearted social demeanor could find a hard time fitting in with the general mood of the crowd today, Aquarius. You might find that you're better off simply locating a quiet place and retreating from the group for a little while. Read a good book or magazine. Plan for the days ahead and let your mind prepare for the things you have in store.
Pisces – daily horoscope
You should be able to put on your famous smile this morning and keep it on all day, Pisces. Advertise your beautiful soul to the world. If other people are sad, it's fine to sympathize, but don't bear their ailments for them. Keep up a bit of a shield to protect yourself from this energy. At the same time, you want to keep a window open so other people can see you from the inside.