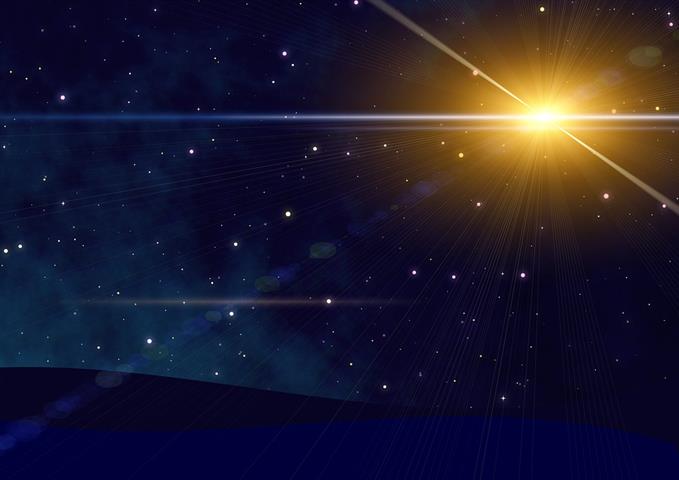 Aries – daily horoscope
Do you say yes every time someone asks for a favor, Aries? Is it sometimes hard to find time for yourself because you're so busy coming to the rescue of a friend or family member? Today's celestial energy asks you to think about you. Say no to your sister's tenth babysitting request in two weeks. Do absolutely nothing if that's what you wish. Take care of yourself before taking care of everyone else!
Taurus – daily horoscope
Do you think your body reflects who you are, Taurus? If you have the feeling that it doesn't, it's probably because the image you have of yourself isn't quite right. Take a close look at yourself in order to readjust that image. You'll see that your body is the exact mirror of who you are at the moment. The alignment of the planets will help you see this more clearly now.
Gemini – daily horoscope
Has it been difficult these past few days to communicate with those close to you? Are you a little skeptical about your charm? In fact, have you been feeling somewhat unsure of yourself in general? The day ahead is excellent for a fresh start. You're full of confidence. You have a natural gift for diplomacy, and your sense of refinement will once again be noticed and appreciated.
Cancer – daily horoscope
It has been fairly easy for you to detect the truth behind the situations you've encountered lately. However, beginning today, your analytical abilities won't be so reliable. The ups and downs of your relationships puzzle you in particular, and no amount of analysis yields a solution. A certain lack of commitment from other people will stir doubt, and you'll begin to wonder if you're truly appreciated and understood.
Leo – daily horoscope
How intense the past few days have been! You could spend months just reflecting on these recent experiences. But the mood isn't conducive to introspection right now. A change of temper today encourages you to share your life more generously. But with whom will you share it? That may well be the question of the day.
Virgo – daily horoscope
The day ahead may help you break away from the surrounding gloom and doom. A more playful influence is trying to make its way into your relationships, especially your emotional commitments. It could refresh your interest in your love life. If you haven't been spending enough quality time with your partner, you'd better make up for it now. Your mate will be overjoyed.
Libra – daily horoscope
Sometimes you feel like you're navigating through a thick fog, but the obscurity will finally lift today. The skies ahead are sunny and clear! You can expect an invitation to take a little trip or an offer to belong to a special group. Don't pass up any opportunities to have fun, Libra. You can benefit from a diversion right now!
Scorpio – daily horoscope
Was someone close to you rude without any provocation? Were you the target of unpleasant criticism? You take these slights to heart. Beginning today, and throughout the days to come, you can expect to withdraw somewhat in order to lick your wounds. You need more harmony and gentleness in your love life, and you're likely to obtain that soon. Be patient!
Sagittarius – daily horoscope
Having a personal opinion on any question isn't the most difficult thing in the world to do, Sagittarius. More difficult is confronting with some objectivity the opinions of others. The current celestial energy is marking a change toward a mindset that is more scientifically oriented. This is no longer the moment to affirm yourself but rather to learn from others.
Capricorn – daily horoscope
Enough of thinking about yourself, Capricorn! The hour has now arrived to draw some conclusions. You're at the end of the lengthy volume you were writing on your inner life. You'll have to integrate what you've learned with the different emotions and situations that you're in now. "Normalization" will be the key word in the days to come.
Aquarius – daily horoscope
Seduction through words is your real power, Aquarius. You have a great talent for anything involving words. So you're going to be able to attract even more admirers around you today! With the current planetary energy at work, you'll surely get first prize in any contest of words. If you've been thinking about writing a love letter or a profile for a dating website, by all means, do so now!
Pisces – daily horoscope
With today's celestial energy, you're going to feel like you're on vacation, Pisces. This planetary configuration often gives people the feeling of having a fresh mind and calm disposition. Problems that once seemed so complicated now appear simple and surmountable. You could also have some fun writing. Try it. You may be surprised by the results.