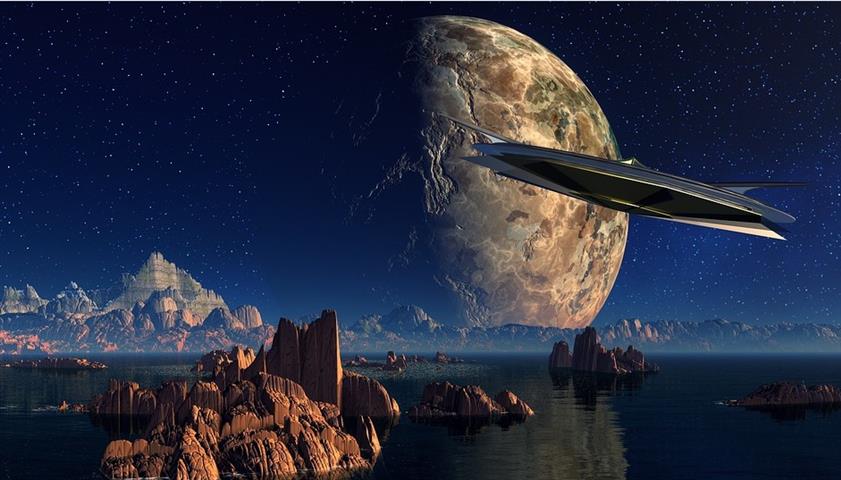 Aries – daily horoscope
A selfish attitude on your part won't be tolerated today, regardless of the circumstances, Aries. Don't make it worse for yourself by pretending that you don't notice others' hurt feelings. People are likely to be extra sensitive today, so be careful about trying to impose your will on someone who really wants nothing more than an ear to talk to and a shoulder to cry on.
Taurus – daily horoscope
You could find the hardest person to face is you, Taurus. You tend toward introspection, and you may find yourself shrinking into self-recrimination. You could analyze the important people in your life and yet fail to address the one you really need to look at – you. As you continually strive for perfection, give yourself proper credit. Do something nice for yourself today.
Gemini – daily horoscope
Take advantage of the creative energy in the air today, Gemini. Keep your hands moving and your imagination flowing toward something fun and artistic. If you begin to doubt your work, you may fall down a spiral of creative blockage. Don't get into the habit of constantly judging the quality or outcome of your work. Give yourself free rein to open up and explore whatever comes to mind.
Cancer – daily horoscope
Your sixth sense is right on target, Cancer, so trust your instincts today. You're likely to connect with someone in a wonderful partnership that will help you foster the very plan you want to develop now. Stay close to those things that resonate strongly with your morals. The answer is in front of you; you don't have to search too far afield in order to find it.
Leo – daily horoscope
Take a break from your routine, Leo. You might feel like you're leading an army into battle as you strive for new adventures and conquer new realms. Make sure you take a bit of time out today to stop and let your troops rest. You deserve a little rest yourself. Use this moment of stillness to form your plan of attack so you're sure about how to proceed.
Virgo – daily horoscope
The key for you is to minimize your daily drama as much as possible, Virgo. You may not realize how much you cripple yourself by the way you exaggerate every aspect of your life. Try not to give so much of your attention to things that really don't matter much. Petty jealousy and gossip about other people's lives are especially irrelevant in your world.
Libra – daily horoscope
Be careful of advertising yourself as someone who is so strong and mentally competent that you're capable of handling everything, Libra. Take note that the strongest mule on the trail usually ends up carrying the most weight. Your emotions are more sensitive than you may think, and certainly more than you demonstrate to others. Be honest about the way you feel and not just the way you think.
Scorpio – daily horoscope
Things should flow well for you today with very little effort on your part, Scorpio. Take note that if any quarrel arises, it's an indication that the person you're arguing with isn't necessarily the right person to deal with or confide in. Emotional issues are likely to be the hardest ones to overcome, but this shouldn't be a problem for you. You have the ability to work through these like a pro.
Sagittarius – daily horoscope
This is meant to be a nice, relaxing day, so treat it as such, Sagittarius. There's no need for you to plan any great strategy at this time. Try to take it easy and not indulge in any unnecessary stress. This is your time to enjoy the moment. Don't tax your mind by overanalyzing everything that comes your way. Go with the flow and have a great time regardless of what you end up doing.
Capricorn – daily horoscope
Your sensual nature is heightened, Capricorn, and you'll find yourself engaged in tender moments and languid peacefulness in the company of others. Soothe your soul by letting yourself slip into situations that give you the emotional freedom to do or say whatever comes to mind. Life should be like a love poem written by a great master. Accept the good energy that comes your way.
Aquarius – daily horoscope
Allow your eager and restless nature to express itself in ways other than through the spoken word, Aquarius. Show someone that you care through your gentle touch or a big bear hug. Hold on a little bit more tightly than you might normally. There's an unspoken understanding that comes when you communicate through nothing but pure silence. Work on developing this kind of connection with those closest to you.
Pisces – daily horoscope
This is a terrific day for you, Pisces. You should find that your relationships, especially with men, go exceptionally well. Your tender and extremely sensitive nature is finally being recognized as the treasure chest it is. There are many times in which this type of personality is seen as weak, yet today is one of those times in which you're given the full credit you deserve.