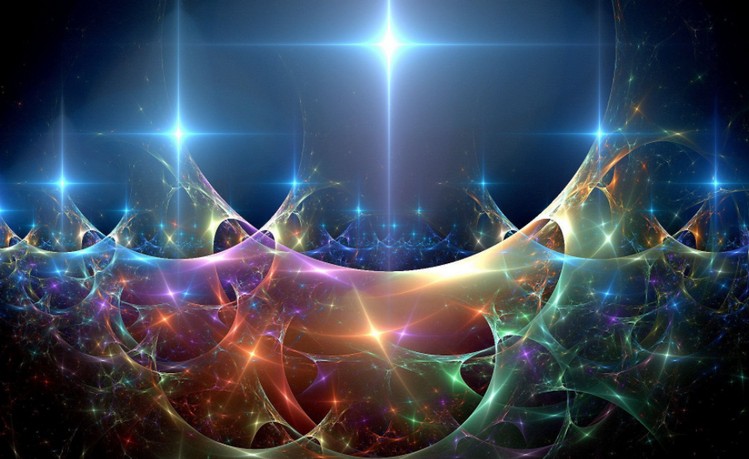 Aries – daily horoscope
You're being called upon to take action in many areas today, Aries. People may be tugging at you to be with them and participate in their world of fun and excitement. It could also be that there are many projects that catch your attention today, and you're conflicted about which ones to put your energy into. Friction may arise as you find yourself tearing away from one situation to participate in another.
Taurus – daily horoscope
Take action to create a fanciful dream world today, Taurus. Indeed, many of the activities of the day will be touched with an air of otherworldliness. Even though you generally like to keep your feet on the ground, realize that once in a while it's essential to let go and experience other realms of thought in order to gain new perspective. Let your hair down and go wild tonight.
Gemini – daily horoscope
A strong desire to bring more of the fantasy realm into your own reality spurs your actions today, Gemini. You could discover that there is an intense desire to bring a sense of the obscure to the normal, everyday realm. You want to show people that life really is just one big comedy act. Encourage others to not take life so seriously. Be creative in your approach to helping people lighten up.
Cancer – daily horoscope
This is an intense day for you during which the disharmony in different realms of your life crops up and spurs you on to action, Cancer. Others may be ridiculously stubborn today, causing tension and frustration wherever you turn. Fun is the key to balancing out the equation. A jovial frame of mind and playful attitude will help remedy any situation that comes your way. Have a good time today.
Leo – daily horoscope
You may find it difficult to take action on any practical matter today, Leo. If you find this is the case, don't bother pressuring yourself into making it happen. Today you're more concerned with the fanciful side of life. Daydreams can be a wonderful escape for you today. Do something that will take you out of your current frame of mind. Go see a movie or play this evening.
Virgo – daily horoscope
Take action on well-laid plans today, Virgo. Stay levelheaded, and seek pleasure by taking things steadily one step at a time. Watch out for a forceful, willful, fanciful mindset that will somehow cause conflict with your plans unless you consciously make an effort to keep the daydreaming to a minimum. The lines of reality may be blurred. Make sure you find the lines of distinction before you proceed.
Libra – daily horoscope
Action is the key word for you today, Libra, so put on some comfortable shoes and have a good time. Infuse a bit of non sequitur playfulness in your dealings with others. Find ways to escape reality for a little while. Take the original scenario and add a twist of the bizarre. Opinions will be especially strong today and conflict may arise, but realize that playfulness and lightheartedness will help any situation.
Scorpio – daily horoscope
Live your creative fantasies today, Scorpio, but watch out for the reality police at the border. You may experience a bit of conflict with a stubborn person or in a situation that isn't very well planned. Think things through before taking action or else you may be lost in a world of daydreams without any escape route. Set your mind on the positive aspects of the situation and you'll succeed.
Sagittarius – daily horoscope
Today is one of those days in which you might be kicking yourself for not telling the truth on an earlier occasion, Sagittarius. The words that seemed so harmless then may come back to haunt you now. Today is a very action-oriented day. Conflict could arise because what was thought to be true then now turns out to be false and counter to the action being taken at this time.
Capricorn – daily horoscope
Today is a very high-energy day in which you have the physical stamina to accomplish quite a bit, Capricorn. Take care, however, that you have all the necessary facts before you venture out for your day's activities. It could be that there is a hidden force working, perhaps within your own mind, to blur the lines of reality about a certain issue. Check your sources and proceed with caution.
Aquarius – daily horoscope
Plan your moves carefully today, Aquarius, and have patience with the people around you. If you're working with others, be sure they're on the same page with your goals and aims and that they aren't somehow working counter to your purposes. It could be that someone is acting, or reacting, on misinformation that is creating conflict with your thoughts and feelings. Do a reality check before walking out the door.
Pisces – daily horoscope
Your actions may be touched by a very fanciful frame of mind today, Pisces. Be careful about indulging in recreational substances that take you out of reality for a while. Your tendency will be to escape into the cosmos, but sooner or later you'll have to come down. Deal with your issues now before your thinking becomes even more clouded than before. Take action with a clear and sober mind.