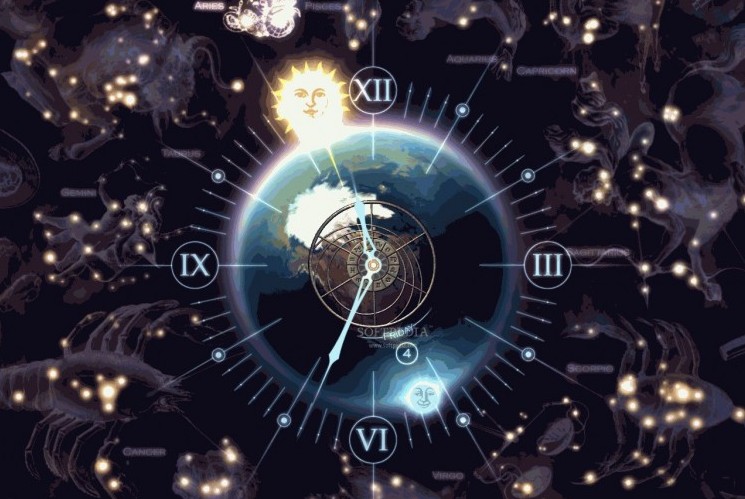 Leo should be very careful today, Aquarius will have a joyful day. Daily horoscope. 
Aries – daily horoscope
Maybe today someone's comment makes you unsure about something and you think you don't have the talent to continue on a path. You shouldn't get flustered so easily. You should be aware of your own values and not let someone else tell you what you are capable of and what you are not.
Taurus – daily horoscope
Today you may feel that what is happening around you is the work of some higher power and you have no ability to influence the outcome of things. It is true that there are things that are beyond us, but it is not true that you cannot do anything. Find your place within this framework! You still have plenty of room to move.
Gemini – daily horoscope
Today someone in your environment is trying to hide something from you. Obviously, he does it for a good reason, so it might not be worth wasting more time than necessary on all of this. No matter how gnawing your curiosity is, wait until he himself feels the need to initiate you. Accept it if now is not the time.
Cancer – daily horoscope
Today, you may feel a strong urge in a situation to spend your money on something that perhaps even you yourself consider useless. Think carefully before you decide, but don't forget that sometimes even the most useless things can bring joy to our lives.
Leo – daily horoscope
If you are planning a purchase or are about to sign a contract, try not to organize it for today. The stars do not predict much good for the agreements made today, no matter how favorable the prospect may be. Be strong and wait until tomorrow, everything will be exactly in place even then.
Virgo – daily horoscope
Today, someone may want to place a big responsibility or obligation on your shoulders, perhaps so big that it could cause problems in your established lifestyle. You have never been afraid of responsibility, but now you may have to think about what you would give up for it. If you are not sure, consider and decide later.
Libra – daily horoscope
No matter how much you feel that music is for you right now and no matter how much self-confidence you have, be careful what you commit to in the next period. It is easy for your enthusiasm to lead you to do things that you will later regret. Don't rush forward too quickly, wait for reality to emerge from behind the fog.
Scorpio – daily horoscope
Today, you would prefer to fly to the other side of the world, as you feel that everything around you is so unbearable or annoying. It can happen to everyone that negative things gather around them, but this is not a reason to run away from the world. Calm down, survive today and you'll see, tomorrow will show a completely different picture.
Sagittarius – daily horoscope
You can be radiant and happy today, but for this you also need to be able to see through the scheming of someone around you. It is quite obvious that the person is trying to make your life miserable, but he will be powerless against you if you do not take notice of this. As soon as he realizes this, he quickly gives up.
Capricorn – daily horoscope
If you want to enchant someone, if you want to influence someone, then today is the most suitable day for that. Your mental strength and charisma are working with great efficiency now, and you should be a person on your feet who can pull yourself out of it. In fact, it is most likely that the target person will be happy to let them fall under your spell.
Aquarius – daily horoscope
Today, your day can start with great news and you may feel that all the difficulties of the past period will soon disappear from your life. This is certainly not the case, but it seems likely that a much more pleasant period awaits you now. Enjoy today and don't think about anything else!
Pisces – daily horoscope
You trust yourself and are not afraid to make decisions if the situation requires you to do so. You always did what you had to do, when you had to, and where you are now is a direct consequence of that. You can rightly be proud of your achievements and successes. Now, however, focus on the upcoming relaxation, because this is what your body expects from you.