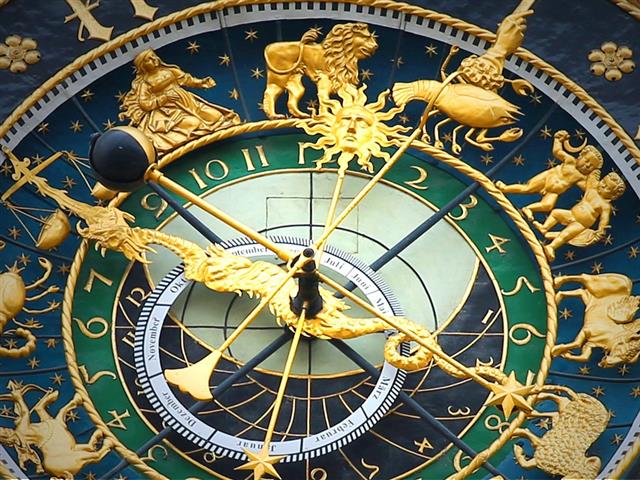 Cancer trusts someone, Capricorn lets things settle. Daily horoscope.
Aries – daily horoscope
Today, it would be important for you to take advantage of the abilities inherent in a new thing that comes before you, but it is not certain that you fully understand how things work in relation to it. Trust yourself, you'll learn everything along the way, just don't be insecure. Put in the energy and learning that it requires and you will see, in the end you will say that every minute was worth it.
Taurus – daily horoscope
Maybe today you have to see that someone around you does not take things seriously enough and because of this you feel that they are causing you harm. That may be true, but it may also be that you should change a little. Maybe you've been too convulsive lately, which can also be caused by taking on too much at once. How about lightening your own burden a little?
Gemini – daily horoscope
An opportunity may be knocking on your door today, but you won't experience any visible signs of it, except that somehow everything around you will be pointing in one direction today. Listen to the signs and solve the puzzle that life offers you today! If you open your heart, you can even get help!
Cancer – daily horoscope
Today you can make serious progress in something that you can even multiply if you accept someone's helping hand extended to you. Don't be distrustful and don't feel uncomfortable about all of this, rather see the opportunity and the valuable relationship that you can expand with this.
Leo – daily horoscope
Today, don't settle for less than perfect and don't compromise on anything you really have to. However, it may easily be that you have to make decisions that will be uncomfortable for you or someone in your environment in the short term. However, if your interests demand it, do what you must. Later, everyone will be grateful to you and you will also be satisfied that you had the strength to do what the given situation required.
Virgo – daily horoscope
If you get stuck on something today, don't force it, don't waste time on it unnecessarily, but rather leave it there for a while and come back to it later. It is quite possible that with a different approach, at a different time, things will work differently and you will easily reach the solution. Getting stuck now will only waste valuable time and energy.
Libra – daily horoscope
If you don't deal with a problem in time, it can quickly become disproportionately large and you can get into a vortex from which it will be very difficult to get out. Don't let unresolved cases multiply around you today, attack every little thing that threatens to make your life miserable later.
Scorpio – daily horoscope
Your affairs are quite diverse these days and you are at a stage in your life when you can imagine several correct directions. Don't experience the decision you have to make today as stress, but as a wealth of possibilities. Think about it, most people's lives go along a line. You, on the other hand, now have the opportunity to set a course for him.
Sagittarius – daily horoscope
You can feel great today, as an investment or the fruit of your work in a matter may finally bring you results. Don't be surprised if your dreamy soul rekindles because of this. Feel free to keep planning, this is just a stepping stone and maybe the starry sky is the limit for you.
Capricorn – daily horoscope
Things may get a little crazy around you today and there is even a chance that you will lose control over some of your affairs for a while. Now the worst thing you can do is rush. Go with the flow and let things settle a bit. When the picture is clear, you will see what you need to do.
Aquarius – daily horoscope
If you feel that something in your life is not going as you would expect, then it is time to take more responsibility in certain areas and take the initiative. There are things that cannot be solved by themselves and you cannot expect miracles from others either, you have to stand your ground. Do what you must and the reward will not fail you.
Pisces – daily horoscope
Usually, when you have to choose between several solutions, you instinctively feel what works and what doesn't. So don't waste your time listening to the arguments of people who have no idea about it all. Do what you need to do today and don't wait for someone to give you an opinion beforehand.