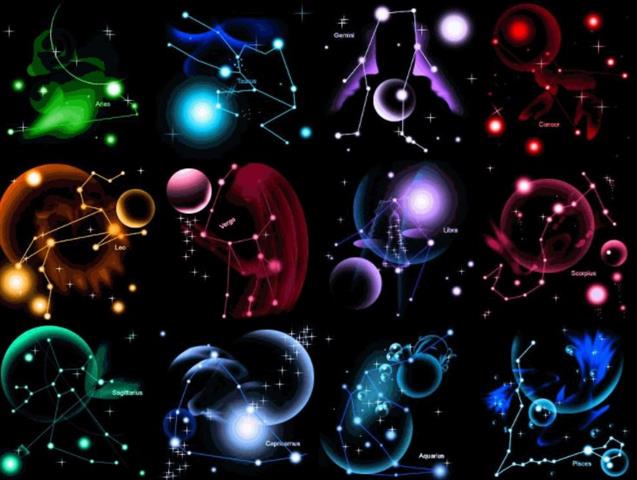 Aries – daily horoscope
This is a good day for meditation or spiritual studies of some kind, Aries. Your intuition should be operating at a very high level and thus it's going to be easier for you to tune in to the thoughts, feelings, needs, and desires of others, particularly the opposite sex. You might even experience psychic insights or visions that shed light on some questions you've been asking yourself for a while. Write down your thoughts. You'll want to remember them.
Taurus – daily horoscope
Your relationships with just about everyone – friends, lovers, children, colleagues, and even strangers – should be smooth, warm, and supportive today, Taurus. Feelings are easily expressed, although more on a subtle than a verbal level. New business opportunities may open up through contact with new and interesting people. Social events and group activities should therefore contribute more to your personal growth and emotional well-being than they usually do. Make the most of them!
Gemini – daily horoscope
Reflections on your recent success and good fortune with regard to career matters are likely to have you feeling strong, optimistic, and enthusiastic for the future, Gemini. Creative projects are going very well, as are relationships with the opposite sex. This should be a very gratifying day for you, full of warm and loving contact with those closest to you, and signs of continued progress. Enjoy your day, and treat yourself to an evening out.
Cancer – daily horoscope
Good news from a distant state or foreign country could make your day, Cancer. You could well spend the rest of the day basking in the glow of what you've heard. However, this isn't going to affect your relations with others or your work on whatever projects you're involved with right now. This is a good day to get out in the sunshine. Take a walk or drive in the country! Enjoy your day.
Leo – daily horoscope
An increase in money could bring a lot of happiness and good feeling into your home. You might be a bit concerned as to how to keep the energy going, but don't worry about it, Leo. All signs are that your success and good fortune are going to be around for a while. You could, however, explore the idea of making a few cautious investments. This way you'll feel more financially secure than you have in the past.
Virgo – daily horoscope
The prospect of future business opportunities could have you spending a lot of time on the phone today in discussion with friends or acquaintances who might have information you need, Virgo. Perhaps someone you know has been very successful at an activity he thinks might interest you. All should go very well, but you'll definitely want to be thoroughly informed. You're doing the right thing by securing the facts before plunging on ahead.
Libra – daily horoscope
A rosy glow over your recent career successes could cause you to congratulate yourself over your growing bank account. This trend should continue for a while, Libra, if you keep on working as you have and maintain a positive and optimistic attitude. Your relationships with others around you, particularly the opposite sex, should be especially warm and loving right now. This should prove to be a thoroughly gratifying day. Use it to your advantage.
Scorpio – daily horoscope
Recent successes in your career might inspire you to throw a celebration of some kind with a few close friends, Scorpio. You're feeling especially positive and particularly charming at this time, and your confidence is likely to contribute to a new sense of closeness to those around you. Love and romance should also go very well. You've worked hard and it's time to reward yourself. Have a successful day and an enjoyable evening.
Sagittarius – daily horoscope
Relations with those closest to you should be warm and rewarding, Sagittarius. Financial matters are going so well for you right now that you're apt to be feeling that everything will be perfect from here on out. This optimism and enthusiasm, however, doesn't mean you're taking your good fortune for granted. Rather, it is likely to give you the impetus to continue as you have been, only with more serenity than before.
Capricorn – daily horoscope
You've been working very hard for a long time, Capricorn, and now you might be thinking of ways to reward yourself. A trip that you might have dreamed of taking might suddenly seem to be more attainable. Today you might decide to actually make the arrangements. You could well decide to stay for a long time, for there is much that you can learn through this trip.
Aquarius – daily horoscope
Aquarius, visitors in your home might include partners in business activities, members of a group with which you're affiliated, or creative people with great ideas. Therefore, you're likely to enjoy some intense discussions today and a lot of intriguing exchanges of information. Love and romance should also go well, particularly since you're feeling so enthusiastic about life. Take the time to share your dreams with your guests. They might have some good ideas for making a dream a reality.
Pisces – daily horoscope
Get-togethers in your neighborhood should prove enjoyable right now, Pisces. Communication with others, particularly about possible new business interests, should bring a lot of positive information your way that you're apt to put to work for you. The level of respect that you get from those around you could be particularly gratifying. Your hard work has not only enriched your socioeconomic standing but your friendships as well. Enjoy your day.