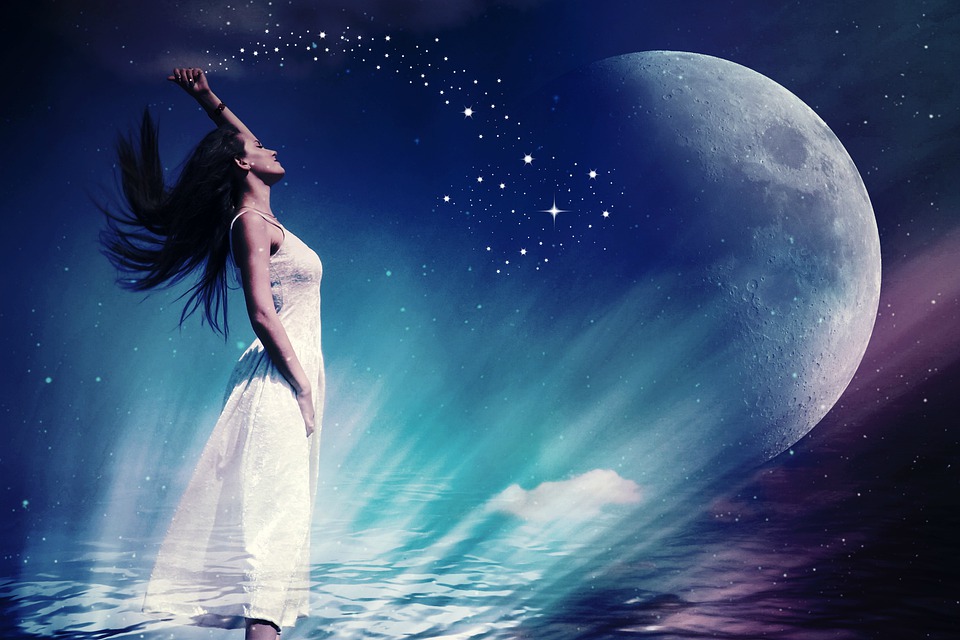 Aries – daily horoscope
There is a rough stubbornness to the day that you may find hinders your progress, Aries. There may be undercurrents of opposition that are slowly wearing away at your psyche. Make sure that you don't fall into the trap of feeling guilt or regret. These are useless emotions that you simply can do without. If people are being negative or unreasonable, simply walk away from the situation and find a better one.
Taurus – daily horoscope
There are forces working in your favor that you should be sure to latch onto and take advantage of, Taurus. You'll find that your sense of duty and ability to plan are paying off in a very positive way. You'll find that you're able to check quite a few things off your list today. Think before you act and take a time-out to rest and regroup if you need to.
Gemini – daily horoscope
Missed connections and unfortunate misunderstandings will happen less frequently if you slow down and focus. Remember that you can do things yourself, Gemini. Don't feel like you absolutely need approval from others before tackling the projects that you wish to complete. Your mind is urging you to take the initiative today, so feel free to do so. Just make sure you aren't too hasty in your actions. You'll be more productive if you think before you act.
Cancer – daily horoscope
Things that require restriction and discipline on your part may be causing tension and opposition in your world today, Cancer. The good news is that your mind is clear and you should feel in tune with the people around you. Know your allies and take care of them. Remind others of how much they mean to you. The most important aspects of your life are your friends and family, so treat them with unconditional love.
Leo – daily horoscope
Your internal fire may be feeling a bit smothered by a fierce reality check today, Leo. Give people the benefit of the doubt. They are more perceptive than you may think. In fact, it may behoove you to get some honest feedback today from some people you trust. It could be difficult for you to sort out the truth in your present situation, since you're the one caught in the middle of the maelstrom. Consider the perspective of another.
Virgo – daily horoscope
Careful planning on your part is starting to pay off, Virgo, but be careful that you don't alienate others in your quest to be the best. You may not realize how your harsh words affect the people around you. Be more sensitive to the feelings of others. Focus and be brave in your actions. Hesitation may cause you to lose control of the situation. Know your boundaries, but push beyond them.
Libra – daily horoscope
A little foreign culture could be the thing you need right now to spice things up a bit, Libra. It could be that you aren't feeling a very strong connection with the environment around you. You could be anxious to spread your wings and explore your freedom. Start small but think big. Get out of your rut and do more exploring on your own. There's a sobering, disciplined feeling to the day that could help you think realistically about your situation and where you want to go with it.
Scorpio – daily horoscope
Some days it may be hard for you to get motivated, Scorpio, but if ever there were a day in which it was easier than others, this would be the day. You'll find that your mind is quite attuned to the situation around you and that your sense of grounding is helping you manifest that which you wish to bring to life. There's a sense of time restriction and limitation to the day that is prodding you to act now.
Sagittarius – daily horoscope
You may feel a bit of restriction working to hold you back from your current plans today, Sagittarius. It could be that your mind is feeling restless and that you're anxious to go, but there's a feeling of discipline and caution nagging you and urging you to slow down. This might not be a bad idea. Discipline and willpower may be exactly the things you need in order to get where you're going.
Capricorn – daily horoscope
You'll find that a sensitive mind that's open to everything and every possibility is exactly the thing you need at this time in order to be successful in reaching all the goals you're working toward, Capricorn. You'll find that your sense of duty and need for plans and solid goals are key elements for getting to where you need to be. Gather information and create a plan of attack that is well thought out.
Aquarius – daily horoscope
Today is a good day to be receptive to other people's energies, Aquarius. You'll find that a sensitive attitude toward the people around you, combined with a bit of hard work and willingness to fulfill your responsibilities, will make for an unstoppable winning combination. Use this day to collect data and plan your goals. Take responsibility for your actions and don't be afraid to admit your mistakes.
Pisces – daily horoscope
You'll find that your mind is sharp and penetrating today, Pisces. Make sure you stay focused and organized. You have the power of discipline behind you that will help you manifest quite a bit on a day like today. Keep in mind that your openness to others and your incredible sensitivity are some of your greatest gifts. Use your power to create prosperity for yourself, but do it without hurting or manipulating others.