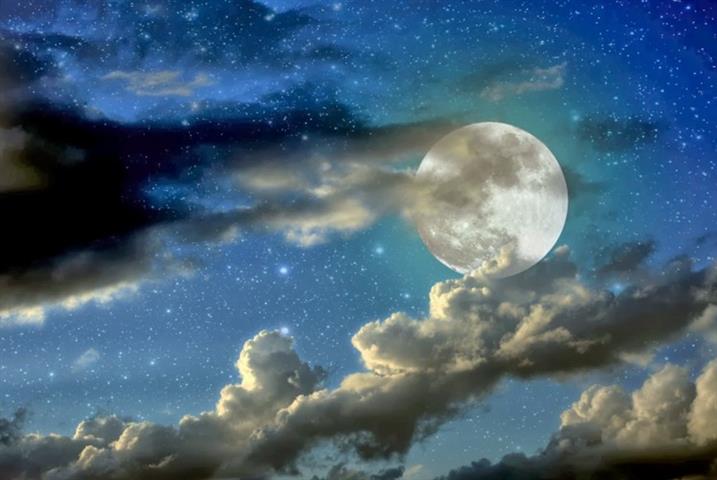 Aries – daily horoscope
A night of troubled sleep and strange dreams might have you feeling listless and lacking in motivation. Pull yourself together. Opportunities may come your way that you'll want to take advantage of. You'll come up with some interesting new ideas. Your energy level could go up and down, however. Eat properly and stay focused in order to make the most of the planetary energies.
Taurus – daily horoscope
Mood swings and irritating little distractions could have you temporarily at odds with a partner. You may perceive insults where none are intended. Communication is strained. It's best to get out by yourself for a while and do something entertaining. That way you chase all the negative energy away. You can be your old charming self when you see your partner again.
Gemini – daily horoscope
Inspiration could hit you today like a bolt from the blue. Your imagination, innovation, and ingenuity are high. Whatever you devise or discover should attract a lot of positive attention. Your nerves could be a bit stressed, so try to remain calm and not get too flustered if you hit a few roadblocks here and there.
Cancer – daily horoscope
Help with a creative project – either working on the project or promoting it in some way – could come from an unexpected quarter, increasing your inspiration. This is an excellent time to present anything you've done to the public or to those who matter. You're feeling especially innovative, and you should make the most of it. You might be surprised by what you accomplish.
Leo – daily horoscope
Today you might host some kind of group activity or meeting in your home. A number of interesting people could attend. Some may have a lot of good ideas to share. This is a good day to work toward financial gain either for you or for a cause that means a lot to you. If fundraising is an issue, you should come up with some great plans.
Virgo – daily horoscope
An intense phone call, perhaps some kind of cry for help, could come today from a relative or close friend. You're more strongly equipped than usual to help someone in need, but try to stay objective. The person may be exaggerating the situation or confused about its true nature. In fact, all communications could be confusing. It may be difficult to separate fears from reality.
Libra – daily horoscope
Experiments with computers or other technology could reveal a hidden talent you didn't know you had. You could decide to work at developing this skill as it could open doors that increase your income. Friends could help you either with this or other matters. By day's end you'll feel more focused than you were earlier.
Scorpio – daily horoscope
Your mind is going a thousand miles an hour. Different ideas, interests, goals, and projects could dart through your mind all day. Write them down! Go through the list to see which ideas are workable, which are immediate, and which can wait for later. Take a long walk before bed or you might not be able to sleep.
Sagittarius – daily horoscope
Occultism, alchemy, or astrology could grab your interest today. You might attend a lecture or workshop on the subject, or you could sign up for a class. Your mind is sharp, so whatever you decide to study you'll learn faster and retain more. Reading and experimentation could teach you a lot now. Other possibilities include meditation, ritual, or past-life regression.
Capricorn – daily horoscope
Friends involved in the arts and sciences may want to get together today, perhaps to brainstorm a few ideas. You should be feeling innovative. Perhaps you have a lot to contribute. Group activities should prove satisfying, particularly those involving humanitarian pursuits. This promises to be a busy, stimulating day. Don't try to do too much and burn yourself out.
Aquarius – daily horoscope
This is a good day to keep a low profile. Any attention that comes your way today is suspect. Don't trust the motives of anyone who asks too many questions or who seems too interested in anything you're doing. This isn't a good day to start new projects or move forward with any new acquaintances. Lose yourself in the pursuit of your own interests.
Pisces – daily horoscope
Today you might have lots of plans for the future. Ideas could come thick and fast. You might find it difficult to decide which ones are most workable. You should be especially inspired, innovative, and enthusiastic. This is a good day to make plans and formulate ideas for creative projects.