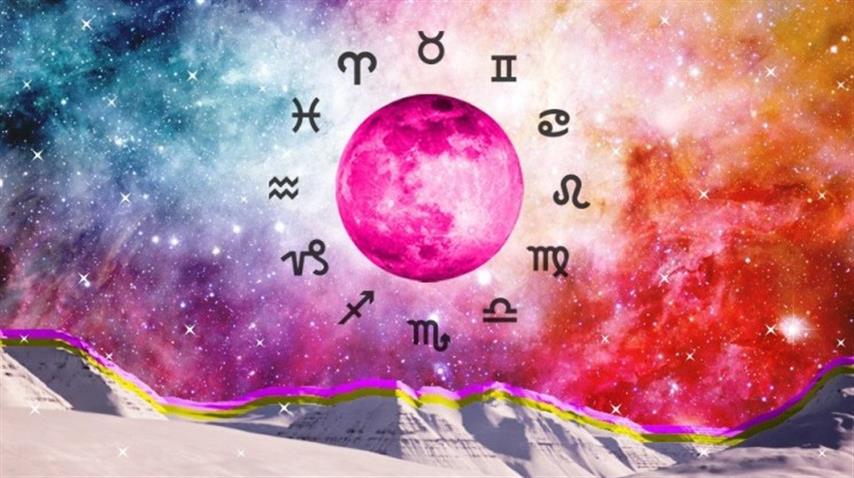 Aries – daily horoscope
Your aggressive nature is strong today, so be careful, Aries. Even though this may be good for getting things done and tackling any project you need to complete, the problem is that you might have a tendency to step on other people's toes in the process. Be considerate of others' emotions and try not to get upset if someone else takes the spotlight for a while.
Taurus – daily horoscope
It's probably in your nature to want to include everyone in your plans today, Taurus. Perhaps you're running around making sure everyone is being cared for. More than likely, your nurturing instinct is coming out, so feel free to spread this love around. Be careful not to sacrifice too much of yourself as you do this.
Gemini – daily horoscope
You may find that you have a strong will now, Gemini. Once you get fired up to go somewhere, there's little chance that anyone can stop you. People may accuse you of being lazy or wanting to take the easy way out, but it's different this time. You should feel fired up and ready to move. The only thing that could get in the way might be someone's oversensitive emotions.
Cancer – daily horoscope
Calm down today, Cancer, and be careful about accusing someone of something when you don't have all the facts. Keep your wrath under control. If you strike out now, you may find that you lose their respect forever. There are no guarantees on a day like today. If there are conflicts that you need to work out, at least make sure that it's done in private.
Leo – daily horoscope
You may be feeling a bit more in touch with your warrior side than your emotional side today, Leo. More than likely this will set the stage for conflict in your world of hopes and dreams. Be careful that you aren't too aggressive toward people who are just trying to help you. The danger here is that you're most likely to hurt the ones closest to you. Be careful.
Virgo – daily horoscope
You may find that someone or something is thinking or working opposite to the way you are, Virgo. This feeling is aggravated even more by a strong warrior force that wants to be recognized. There is definitely a squeaky wheel in the situation that desperately needs oiling. Take care of the basics first before you try to deal with the particulars of a certain situation.
Libra – daily horoscope
Pay attention to your body today and feel free to stop when your body says to stop, Libra. There's a strong aggressive force asking you to take action in one way or another. Make sure that you are considerate of others. Most importantly, make sure that you are considerate of yourself. Don't indulge in cheap thrills at the expense of your physical well-being.
Scorpio – daily horoscope
Emotionally, you should be doing well today, Scorpio. But when it comes to taking action, you're apt to be indecisive. Every option seems to looks fantastic. You probably aren't going to want to miss out on anything. The best thing for you to do is try to get a piece of everything. There are many pies to dip your fingers into. Why not taste them all to see which one you like best?
Sagittarius – daily horoscope
There's tension in the air today, Sagittarius, and you might be restless and anxious to start something. There is plenty of energy around to feed you, but the trick is to make sure that you're doing things for the right reasons. Don't do things out of guilt, fear, or regret. Keep on the best path for the best reasons for the best results.
Capricorn – daily horoscope
You're probably feeling more in touch with your emotions, Capricorn, but it might be difficult to know which way to move based on where you are. There's an element of aggression in your world today that might aggravate your heart, making it difficult for you to get a grip on your situation. Try to calm down and focus before making any major decisions.
Aquarius – daily horoscope
You may be focused on a certain trajectory, Aquarius, but today you could run into complications based on overlooked issues. Be aware of the people around you and how your actions affect them. You don't necessarily need to change your direction, but you might need to make a couple modifications along the way in order to keep everyone happy.
Pisces – daily horoscope
You should be in a good mood today, Pisces, but don't be surprised if some aggravating force steps on your toes or pulls your chain in some way. More than likely, there isn't much you can do about the situation except grin and bear it. Do your best to maintain your position and don't lose self-confidence just because someone else isn't in tune with how you handle your affairs.