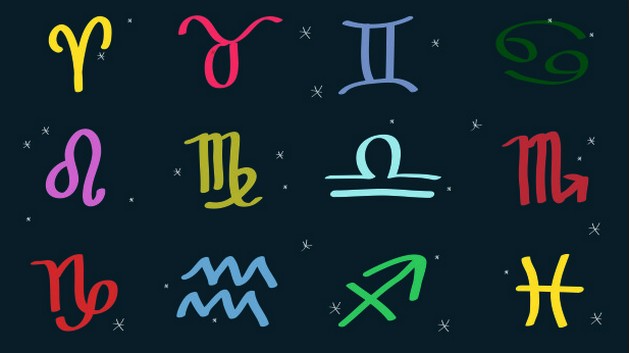 Leo should give someone a chance today, Aquarius should not compromise. Daily horoscope.
Aries – daily horoscope
Don't feel like you have to point out to anyone that you're about to make a mistake. At this point, most people feel that you are just poking your nose into other people's business and emphasizing that you know everything better. Mind your own business today and let others learn from their mistakes.
Taurus – daily horoscope
If you need something or want to achieve something, do it and be clear. Don't expect the other person to guess your idea and especially don't want to test someone with it. Most people like it when the other person tells them their desires and needs honestly, because it gives them security. Everyone is better off that way, believe me.
Gemini – daily horoscope
Today, someone in your environment will test your generosity and helpfulness, and it is possible that they will go all the way to the wall. You have to decide where this particular wall is, but for sure you have to clearly mark the point where you show that it no longer fits you.
Cancer – daily horoscope
Today, someone with whom fate has not brought you together for a long time may suddenly appear out of nowhere, but the joy about this may not last too long. It is quite possible that the person found you just now not entirely by chance. Find out clearly the reasons before you allow yourself to be manipulated.
Leo – daily horoscope
No matter how withdrawn you are, leave a door open at least a crack today for someone who wants to approach you. Give him a chance, get to know him a little before you judge him. Maybe you should give a little time to a new relationship now, there is a chance that something very good will eventually come out of it.
Virgo – daily horoscope
Today, try to establish as direct a relationship with nature as possible. Try to spend as much time outdoors as possible near water and try to blend in with your surroundings. Now a recharge, a relaxation will have a multiple effect on you, take advantage of it!
Libra – daily horoscope
Today, an unexpected event may cause you to take a sudden turn and go in a completely new direction and then proceed with your affairs in a different way. So this will not be the day when you just sit back and things will go on by themselves, today you may have to fight for every little success you have. Don't worry, this day will come to an end too.
Scorpio – daily horoscope
Today, take advantage of the favorable processes taking place inside you and the energy that now gives you the opportunity for everything around you to move like a knife in butter. Today you will be able to complete your daily tasks in a shorter time and decide what to use the extra time for. You give more of yourself to more work, or rather to your loved ones.
Sagittarius – daily horoscope
You are usually sure of yourself and you never give anyone who trusts you a reason to be disappointed. Today, on the other hand, something may happen to you that will make you uncertain and perhaps exceptionally disappoint someone who is counting on you. Do not worry about it. You can also have a bad day, everyone will understand afterwards.
Capricorn – daily horoscope
Today, an unexpected offer or a person will try to divert you from your plans, but you should not let this happen. Stay and do your work according to your ideas, stick to your usual methods. Now, with a modification, you would only harm yourself and benefit someone else with it.
Aquarius – daily horoscope
If you don't agree with what someone or people in your environment are doing or representing, you don't have to pretend it suits you. Don't force yourself into a situation that doesn't suit you or doesn't suit you, just to make yourself feel the same as others. If you are different, accept it yourself and let the others accept it too.
Pisces – daily horoscope
Control what you put into your body. Your body is yours and only you are responsible for it. Today, for example, don't experiment with something whose effect you are not fully aware of, especially if it is a nutritional supplement or a food sold as having a healing effect, no matter who recommends it to you.