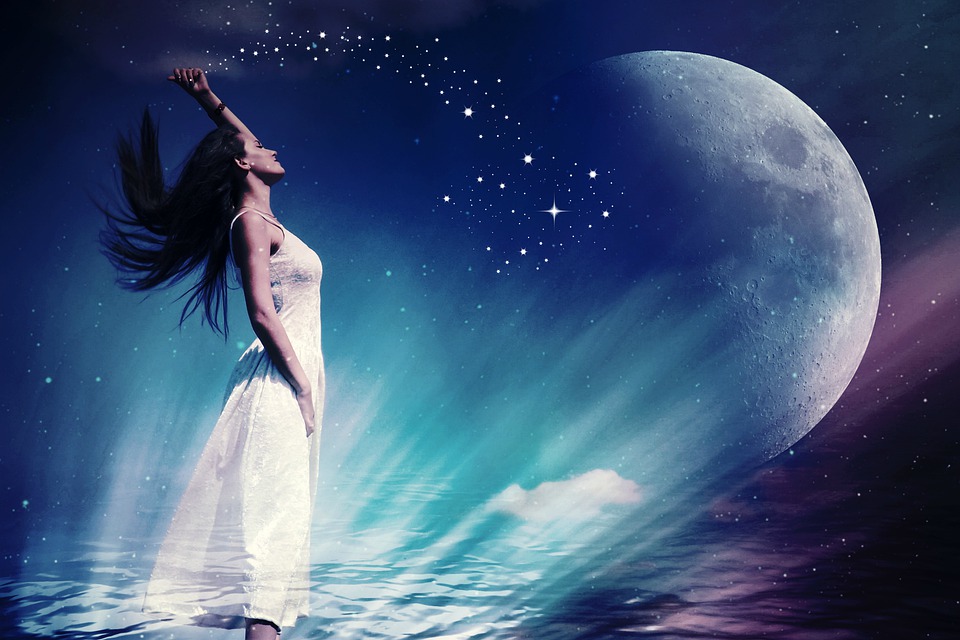 Virgo should not force what is not working now, Pisces should relax a little. Daily horoscope.
Aries – daily horoscope
Today you need to exercise a little self-discipline, especially if you go shopping somewhere. The temptation can be great wherever you go and this can easily tempt you to spend money recklessly. If you don't pay attention, the contents of your wallet can dwindle, which of course is only a problem if you suddenly have nowhere to replenish it.
Taurus – daily horoscope
Today you may need some support to have someone represent your interests or support you in a matter. Fortunately, there is someone in your environment whom you trust and who has the necessary knowledge and mental strength to stand by you in whatever you need. Prepare yourself carefully so you don't get a surprise!
Gemini – daily horoscope
Today you can learn a secret or a new piece of information that you can use not only to tell a good story to others. It could easily be that all this inspires you to start something new, which can be an exciting hobby, but it can also be related to your money-making opportunities. Get detailed information so you can make a responsible decision!
Cancer – daily horoscope
The Universe is now indicating some kind of lucky turn for you, but it is not certain that you will win the jackpot in the lottery. Of course, this is not excluded either, so give luck a chance today, don't let it depend on you. Remember, only the one who is in the game can win. Grab it if you get an opportunity!
Leo – daily horoscope
Today you may experience a little or no confusion in your soul, as someone you have been in a relationship with for some time is behaving strangely towards you. Perhaps something has changed in his personal situation, but it is also possible that he looks at you differently today for some reason. Maybe he realized that his feelings towards you have changed.
Virgo – daily horoscope
Be prepared that today, if you have to do mental work, you will not be very efficient. Maybe you just sit in front of the computer and the minutes fly by? Does your mind wander and you can't concentrate properly? If so, you shouldn't force it. Do something else and reschedule these for later!
Libra – daily horoscope
If someone in your environment needs help, you are always happy to help them, which is a nice thing and this is one of your really great qualities. At the same time, there are those from whom you almost never get the same in return. Life may present you with a difficult decision today, as someone is asking you for support who did not stand by you in the past when they should have.
Scorpio – daily horoscope
Today you may discover a quality, ability, or interest in yourself that you might not have thought of before. Perhaps an interesting piece of news or someone's story grabs your attention, but it is certain that your thoughts will start to soar! Use the momentum and make the most of it!
Sagittarius – daily horoscope
If you want a little inner recharge, then today might just be the right day for it. Relaxation does not necessarily have to cost a lot of money. A good book in your favorite chair, a pleasant walk in the park, or a good conversation with someone close to you can be enough to put your energy level in the green range.
Capricorn – daily horoscope
You can wake up this morning remembering your dream. This often means that the Universe has sent you a signal. And if this is not the first time, it is probably a message that you need to interpret. Write down your dreams and find meaning in them. Decipher the message!
Aquarius – daily horoscope
If you feel more pleasant than usual today, it is not by chance. Because today everything can somehow fall into place for you. People are nice to you, you get appreciative looks and whatever you do, it goes really smoothly. But that's not all! A surprise awaits you at the end of the day.
Pisces – daily horoscope
Today you will be like a vehicle in which the light is already flashing indicating that the fuel tank is about to run out. So it's time to stop on the side of the road and recharge yourself. Don't worry about missing work! As soon as you regain your strength, you will quickly catch up on any backlog.