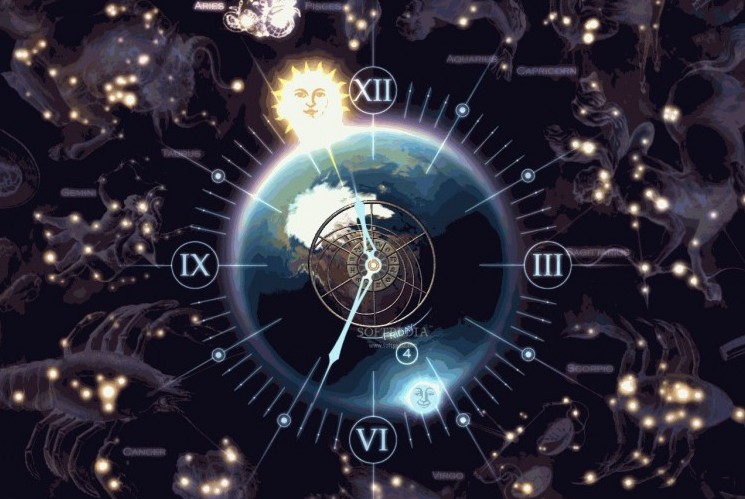 Cancer should handle a matter openly today, Capricorn can help someone. Daily horoscope. 
Aries – daily horoscope
The conclusion you can draw from the past few days may be that true happiness still does not depend on money. It is true that money can buy many things, but what is really important rests on completely different foundations. Maybe today this lesson is what will influence you in a financial decision situation.
Taurus – daily horoscope
If you look at someone superficially, you might think that he has an exemplary life, and then you can envy him. Often, however, it is only the appearance that we notice in other people's lives, and there may be things hidden under it, which would change the picture in our consciousness. And don't forget that what is perfect for one person may not be perfect for another. Today, life shows a clear proof of this.
Gemini – daily horoscope
Just because the sky darkens menacingly, it is not certain that the storm will strike. It is possible that there is a period in your life that you are rightly anticipating, but you don't have to believe that the worst version will definitely happen. The storm may even pass without a single drop of rain falling on you.
Cancer – daily horoscope
Today, you may end up on the same side of a debate with someone with whom you usually agree in the rarest of cases. Such situations are the most suitable for understanding another person's motivations, even if they are not the same as our own. Be more open and try to understand as much as possible from the other person now!
Leo – daily horoscope
Today, someone wants to get closer to you and you may not be completely sure of their motives. It is difficult in today's world to imagine someone acting selflessly, which is why we generally distrust almost everyone. Maybe fate will bring you together with an exceptional person today, in whom you will be pleasantly disappointed?
Virgo – daily horoscope
If you want to surprise someone or just do them a favor, today is a great opportunity. Let your sixth sense guide you and choose something for her that you yourself would be happy with. Much more than you think and maybe you will appreciate it in a surprising way!
Libra – daily horoscope
Today you can open a new chapter in your relationship with someone, or take your relationship to a new level. If there was a grievance that prevented a relationship of trust until now, you can finally put it aside today and create a clearer, clearer situation. Do it and let things take their course.
Scorpio – daily horoscope
Today you can feel the people around you more intensely than usual, you can see their problems and react to them more sensitively. If someone turns to you today, they will find understanding ears, someone who is happy to help if they can. Make sure that your day is not only filled with other people's problems. You also have an important task of your own to solve.
Sagittarius – daily horoscope
Today you will be forced to stand firm in a situation, because if you don't do this, maybe your things will take a direction that you won't be able to manage easily later. Either way, it's better if you accept a little inconvenience now, because you may face a huge problem later.
Capricorn – daily horoscope
Today, the rising sun will find you in such a mood that you will find it difficult to resist a few kind words and requests. Whoever turns to you for help today will probably do well with you. It's lucky that all of this is not written on your face, so maybe only a limited number of them take advantage of the opportunities around you.
Aquarius – daily horoscope
Don't think that you have to answer to anyone and that you have to show anyone some falsehood about yourself. You are suitable the way you are, and whoever does not suit you is not for you. You should only spend time with those who love you for yourself. Everything else is just a waste of time. Today, in relation to someone, these thoughts become very relevant.
Pisces – daily horoscope
Love and care. Let this be your motto for today, when someone who is perhaps very close to you asks you for support or advice. However, be somewhat cautious. You are not the master of all riddles, so you have to be careful not to do more harm than good with a well-intentioned but ineffective guide.